Ex-top NY cop slams FBI for missing tip-off on Florida shooter, 'chasing Russian collusion' instead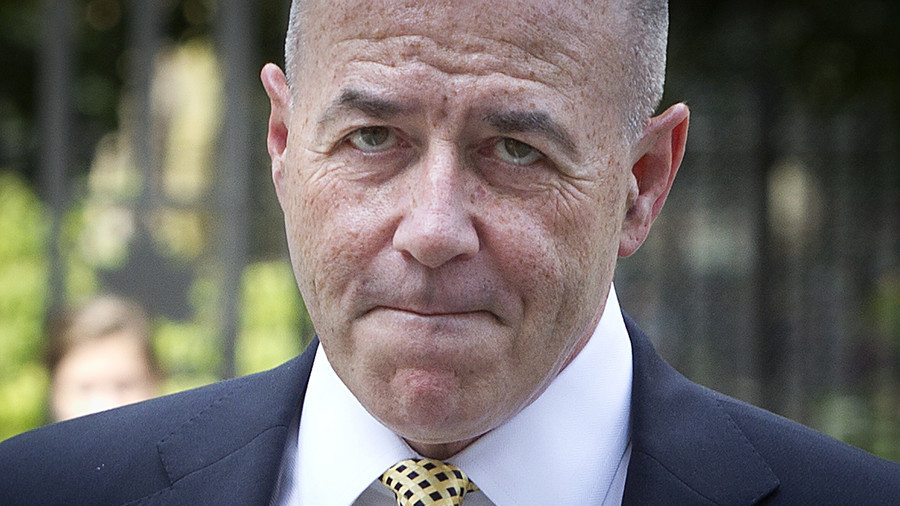 Controversial former New York Police Commissioner Bernard Kerik has accused the FBI of "wasting resources chasing Russian collusion," instead of pursuing tips about potential criminals, such as the Florida school shooter.
Kerik, who served as police commissioner during the 9/11 attacks, referred to an article on Thursday that said a YouTube user named 'Nikolas Cruz' had announced last September: "I'm going to be a professional school shooter."
The @FBI knew about Cruz, they knew about the bomber in NJ/NY, they knew about the husband and wife in San Bernardino, and they knew about the Boston bombers, yet we're wasting resources chasing Russian collusion and harassing @GenFlynn. Time for @jeffsessions to do something! https://t.co/2XhKkLzvNP

— Bernard B. Kerik (@BernardKerik) February 15, 2018
19-year old Nikolas Cruz killed 17 in his Wednesday assault rifle rampage at the Marjory Stoneman Douglas High School in Parkland, Florida, where he had been expelled for fighting with his ex-girlfriend's new boyfriend.
Kerik also said that the FBI had prior information on the 2016 New York and New Jersey bombings, the 2015 San Bernadino mass shooting by married couple Rizwan Farook, and Tashfeen Malik and the 2013 Boston Marathon bombing, but had failed to act.
Former FBI Director Robert Mueller, now heading the Congressional probe into alleged Russian meddling in the 2016 US election, admitted in 2013 that the bureau had been warned two years earlier that Tamerlan Tsarnaev, the elder of two brothers who carried out the Boston bombing, was becoming radicalized.
Earlier, BuzzFeed and the New York Times reported that bail bondsman and Youtube vlogger Ben Bennight informed the FBI's Mississippi office on September 24, after a user named Nikolas Cruz posted the chilling comment below one of his videos.
Agents from the office interviewed Bennight the next day. "They came to my office the next morning and asked me if I knew anything about the person. I didn't," Bennight told BuzzFeed. "They took a copy of the screenshot and that was the last I heard from them."
Bennight said he received a voicemail from FBI Special Agent Ryan Furr at the Miami field office at around 4:30PM on Wednesday, half an hour after the shooting incident began.
"I just wanted to follow up with you on that and ask you a question with something that's come up, if you wouldn't mind giving me a ring," Furr said.
Hours later, Mississippi office agents visited Bennight again. "They asked me if I knew who he was. I didn't. I don't," he said. "Then they left."
Cruz's Youtube account was still active on Wednesday night but has since been deleted.
Before serving as New York Police Commissioner from 2000 to 2001, Kerik ran the city's jails. former President George W. Bush made him the interior minister for the Iraqi occupation Coalition Provisional Authority in 2003, but Kerik's turned down a nomination to be Homeland Security Secretary in 2004 over revelations he employed an illegal immigrant as a nanny. In 2010 he was jailed for four years after admitting to eight federal charges, including tax evasion and making false statements.
You can share this story on social media: