Big Pharma spent $10mn promoting opioid drug use to patients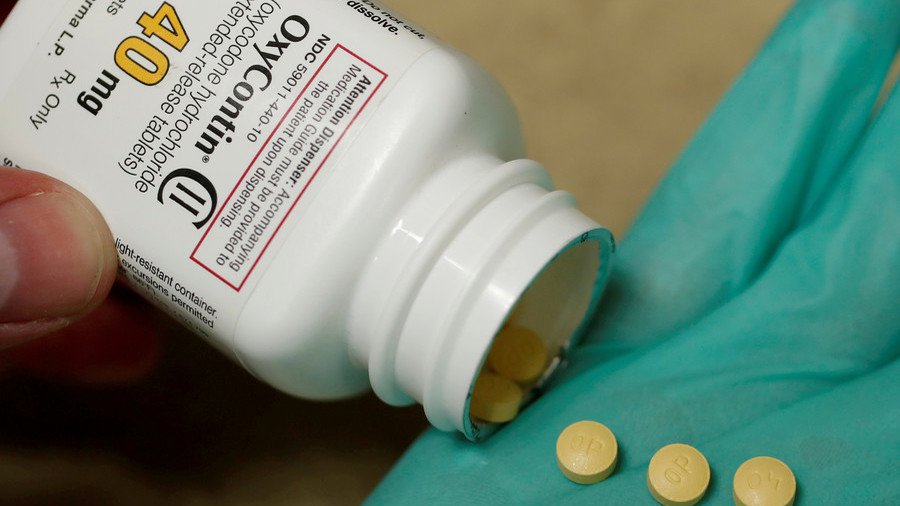 Drug companies spent nearly $10 million promoting opioid drug use to patient advocacy groups and other nonprofit organisations between 2012 and 2017. More than 42,000 Americans died from opioid overdoses in 2016.
Physicians affiliated with patient advocacy groups accepted more than $1.6 million in payments from five manufacturers between 2013 and 2018, according to a new report released Monday by a Senator Claire McCaskill (D-Missouri), top Democrat on the Homeland Security and Governmental Affairs Committee.
The report exposes financial connections between opioid manufacturers and advocacy groups, and points to close alignment between "medical culture and industry goals," regarding narcotic painkiller distribution.
"The fact that these same manufacturers provided millions of dollars to the groups described below suggests, at the very least, a direct link between corporate donations and the advancement of opioids-friendly messaging", the report states.
The report centres on the expenditure of five drug companies: Purdue Pharma L.P., Janssen Pharmaceuticals, Inc., Mylan N.V., Depomed, Inc. and Insys Therapeutics, Inc., as well as 14 patient advocacy groups "working on chronic pain and other opioid-related issues."
Purdue Pharma, a manufacturer of the leading drug OxyContin, made the largest donations, with $4.15 million given to 12 groups.
"We have restructured and significantly reduced our commercial operation and our sales representatives will no longer promote opioids to prescribers," said Purdue Pharma L.P in a statement issued on Tuesday, a day after the release of the report.
McCaskill said she will draft legislation requiring greater disclosure of the financial links between drug companies and medical groups. "The public has a right to know. Doctors have a right to know what is behind these organizations, who is paying the bills," she said in an interview.
The report also highlights the role played by lobbyists seeking to prevent the tightening of laws on opioids on behalf of advocacy groups. "Advocacy groups have engaged in extensive lobbying efforts to either defeat legislation restricting opioid prescribing or promote laws encouraging opioid treatment for pain", the report states.
The majority of the groups referred to in the report also were hostile to the US Centers for Disease Control and Prevention (CDC) guidelines issued in 2016. These federal guidelines aimed to limit prescriptions of opioids for chronic pain. Because the groups expressed opposition to the guidelines while still pocketing donations from drug companies, this raises the question "of a direct link between corporate donations and the advancement of opioids-friendly messaging", states the report.
In January, it was announced that New York City is suing eight companies that make or distribute prescription opioids for their role in the opioid epidemic. The suits aim to recover $500 million for current and future costs combating the crisis.
Like this story? Share it with a friend!

You can share this story on social media: