'Sneaky' drug company pays Native Americans to shield pharma patent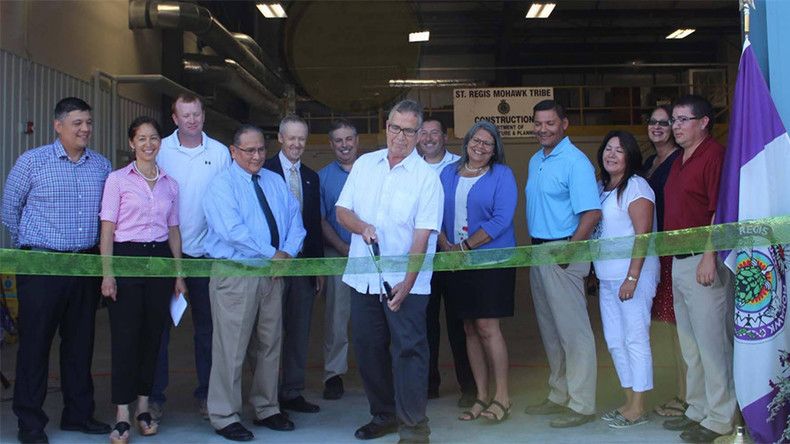 In a very unusual deal, international pharmaceutical company Allergan announced it had transferred rights for a top-selling eye drug to a Native American tribe in New York, in order to avoid challenges to its lucrative patents.  
Under the deal, the Saint Regis Mohawk Tribe is expected to receive $13.75 million immediately for holding six patents for the dry-eye medication Restasis, and will receive an annual $15 million royalty for "licensing" the drug to Allergan as long as the patents remain valid.
"We realize that we cannot depend solely on casino revenues and, in order for us to be self-reliant, we must enter into diverse business sectors to address the chronically unmet needs of the Akwesasne community; such as housing, employment, education, healthcare, cultural and language preservation," the tribal council said in a news release announcing the deal.
For Allergan, the deal means its patent are now protected by "sovereign immunity" possessed by any officially recognized Native American tribe. The arrangement effectively blocks any competitors trying to overturn the patents at the Patent Trial and Appeal Board.
It was the tribe and its lawyers that approached Allergan with the opportunity, the company said.
"Allergan evaluated this approach closely, with expert counsel in patent and sovereign immunity law," said Bob Bailey, the company's chief legal officer. "We are impressed with the Tribe's thoughtful and enterprising approach, which will allow them to achieve their goals of self-reliance and help them address the most urgent needs in their community."
Many Wall Street analysts were impressed by the "innovative" arrangement.
It is "one of the most unique actions we have ever observed in the generic versus brand patent battles," Ken Cacciatore of Cowen & Co. told his clients in a note quoted by Bloomberg columnist Joe Nocera.
Nocera himself called the deal "sneaky, unscrupulous and just plain wrong," pointing out that Allergan was using the scheme to avoid a challenge by the makers of generics before a patent board established in 2011 to protect the consumers.
The original patent for the active ingredient in Restasis was supposed to expire in 2014, but Allergan applied for a series of new patents that sought to extend that to 2024. These patents are now being challenged before the board.
"The clear purpose of the law is being thwarted," Nocera wrote. "And it is a big reason drug costs, which are estimated to approach $600 billion by 2021, have been consuming an ever-larger percentage of health-care spending."