New York sues Big Pharma for deadly opioid epidemic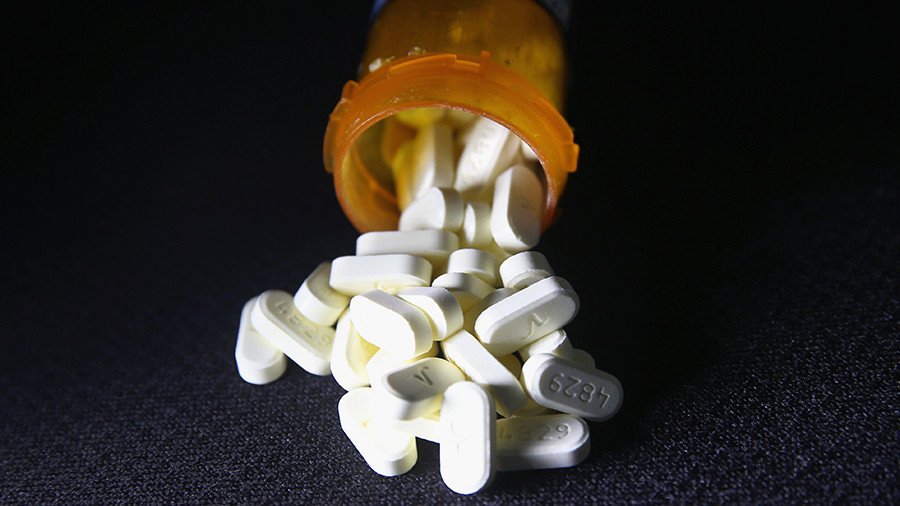 New York City is suing eight companies that make or distribute prescription opioids for their role in the ongoing opioid crisis. The suits aim to recover $500 million for current and future costs combating the epidemic.
Mayor Bill de Blasio said opioids killed more people in the city in recent years than car crashes and homicides.
"Big Pharma helped to fuel this epidemic by deceptively peddling these dangerous drugs and hooking millions of Americans in exchange for profit," Mayor de Blasio said in a statement about the suits filed in New York State Supreme Court on Tuesday. "It's time [to] hold the companies accountable for what they've done to our city, and help save more lives."
The complaint, City of New York v Purdue Pharma LP et al, said the opioid crisis has had a serious impact on NYC, with the number of overdose deaths increasing in each of the last six years. More than 1,100 people died from opioid-induced overdoses in 2016.
The opioid crisis was caused by the deceptive marketing of drugmakers, and by distributors bringing large amounts of prescription painkillers into the New York market, according to the complaint. It further argues that this has caused the city to spend millions of dollars on substance abuse treatment programs, hospital services, emergency medical services and law enforcement.
New York City said in its press release that roughly 2.5 million to 2.7 million opioid prescriptions were filled each year from 2014 to 2016.
The defendants named in the suit include manufacturers Allergan Plc, Endo International Plc, Johnson & Johnson, Purdue Pharma LP and Teva Pharmaceutical Industries and distributors AmerisourceBergen Corporation, Cardinal Health Inc and McKesson Corp.
The suit alleges that manufacturers and distributors created a false perception that "using opioids to treat chronic pain was safe for most patients and that the drugs' benefits outweighed the risks," and that this was achieved through deceptive marketing and promotion which began in the late 1990s, became more aggressive around 2006 and "continue today."
Allergan, Endo, Johnson and Johnson, Purdue, Teva, AmerisourceBergen and McKeeson in separate statements emphasized the importance of using opioids safely.
Endo, Johnson & Johnson and Purdue denied the city's allegations, while McKesson declined to comment on the lawsuit.
New York City has a population of 8.54 million and joins a list of other states and municipalities that have sued drug companies over opioid abuse, which President Donald Trump has called a national public health emergency.
Opioids, including prescription painkillers and heroin, played a role in the 42,249 deaths in 2016, up 28 percent on 2015 and 47 percent on 2014, according to US Center for Disease Control and Prevention.
You can share this story on social media: