'Deadly mess': Ohio sues 5 pharma companies over opioid crisis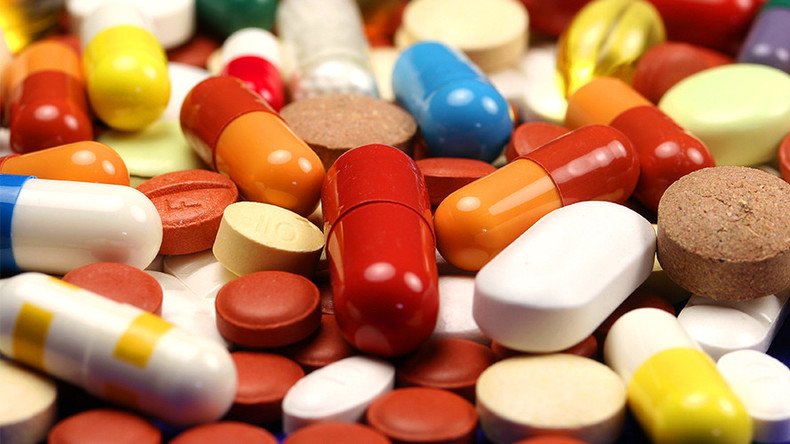 Ohio is suing five drug manufacturers for their role in causing the state's unprecedented addictions crisis, and accusing them of intentionally misleading patients about the dangers of painkillers and claiming drug benefits not backed by science.
State Attorney General Mike DeWine, who announced the lawsuit on Wednesday, said the state was awash in opioids and engulfed in a public health crisis. DeWine said the drug companies had created a "deadly mess in Ohio that they now need to pay to clean up."
The five companies being sued were Purdue Pharma LP, Johnson & Johnson's Janssen Pharmaceuticals Inc unit, a unit of Endo International Plc, Teva Pharmaceutical Industries Ltd's Cephalon unit and Allergan Plc.
The lawsuit claims that brand-name drugs such as OxyContin and Percocet and generics such as oxycodone and hydrodone are powerful narcotic painkillers that historically "were considered too addictive and debilitating for the treatment of chronic pain (like back pain, migraines and arthritis)," and were only to treat "short-term acute pain or for palliative (end of life) care."
"[B]y the late 1990s, and continuing today, each Defendant began a marketing scheme designed to persuade doctors and patients that opioids can and should be used for chronic pain, a far broader group of patients much more likely to become addicted and suffer other adverse effects from the long-term use of opioids," the lawsuit states.
The complaint claims that the total number of opioid doses prescribed to Ohio patients in 2012 soared to 793 million.
"[E]nough to supply every man, woman and child in the state with 68 pills each. In 2016 alone, 2.3 million Ohio patients – roughly 20 percent of the state's population – were prescribed an opioid drug," stated the complaint. "There are an estimated 1.2 million Ohio citizens suffering from chronic pain," it added.
"This lawsuit is about justice, it's about fairness, it's about what is right," DeWine said in announcing the suit, which was filed in civil court in Ross County.
DeWine argued the state saw a 36 percent increase in unintentional fatal overdoses in 2016 from the previous year, when the state led the nation for the most fatal overdoses.
Drug-related overdoses surpassed car accidents as the leading cause of accidental death in the state in 2017.
"We believe the evidence will [show] … these drug manufacturers led prescribers to believe that opioids were not addictive, that addiction was an easy thing to overcome, or that addiction could actually be treated by taking even more opioids," said DeWine during a livestreamed press conference. "They knew they were wrong, but they did it anyway – and they continue to do it."
The defendant companies are accused of spending millions of dollars on promotional activities that "trivialized the risks of opioids while overstating the benefits of using them for chronic pain," and borrowing a page from Big Tobacco's playbook by enlisting third parties to present guidelines that mislead doctors and patients.
The defendants are accused of creating a financial burden on the state, increasing costs for Medicaid and Bureau of Workers' Compensation and additional costs for addiction treatment and treatment of babies born addicted to opioids.
They are also accused of violating Ohio Consumer Sales Practices Act and creating a public nuisance by disseminating false and misleading statements about the risks and benefits of opioids.
The lawsuit seeks a declaration that the companies' actions were illegal, an injunction to stop their continued deceptions and to stop the harm they have caused, damages for the money the state spent and repayments to consumers for unnecessary opioid prescriptions for chronic pain.
Opioids are now the most prescribed class of drugs and generated $11 billion in revenue for drug companies in 2014 alone, according to the complaint.
A growing number of state and local governments are suing drug makers and distributors, seeking to hold them accountable for the opioid crisis.
In 2015, Kentucky settled a similar lawsuit with Purdue Pharma. The company agreed to pay the state $24 million in a lawsuit that accused the company of misleading the public about the addictiveness of the prescription drug OxyContin.
You can share this story on social media: