Snowden calls out Fox News claim that memo is first proof of govt spying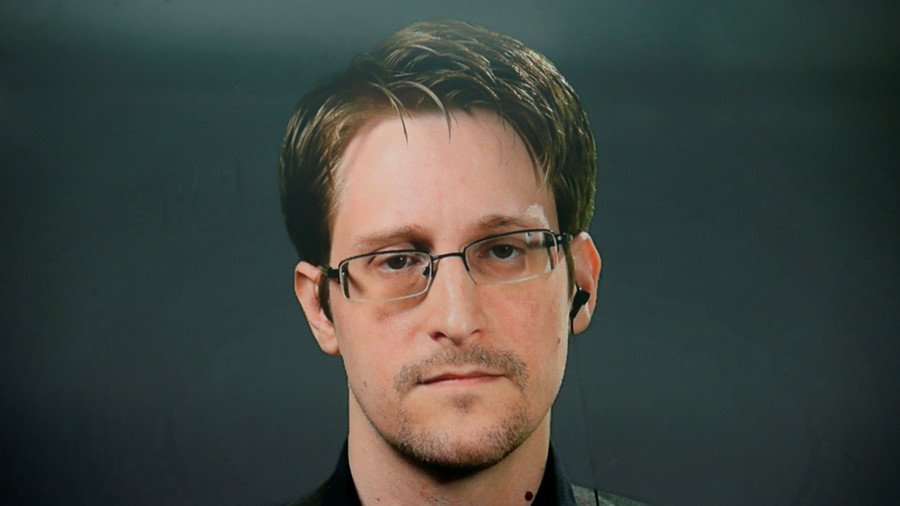 Whistleblower Edward Snowden called out Fox News host Tucker Carlson for claiming Americans have grounds to believe intelligence agencies have misused their powers "for the first time."
Carlson tweeted Tuesday: "For the first time in generations Americans have reason to believe that our intelligence and law enforcement agencies gravely misuse the powers we have given them."
While the US government's inclination to spy on its citizens may have come as a surprise to Carlson, former NSA contractor Edward Snowden - who leaked documents showing the agency's mass surveillance of Americans in 2013 - begged to differ.
READ MORE: Republican memo: What you need to know about alleged FBI & DOJ abuses
Tucker's 'revelation' was ignited by a declassified intelligence memo, released Friday which claims the FBI and DOJ secured a warrant to spy on Trump adviser Carter Page using the 'Steele dossier' paid for by the Hillary Clinton campaign. The dossier played a key part in the order obtained by the FBI from the Foreign Intelligence Surveillance Court. The DOJ and FBI objected to the release.
According to The White House, the memo "raises serious concerns about the integrity of decisions made at the highest levels of the Department of Justice and the FBI to use the government's most intrusive surveillance tools against American citizens."
READ MORE: Clinton campaign fed Steele info for Trump dossier – Senate Judiciary Committee
Christopher Steele, a former officer for the MI6 - Britain's Secret Intelligence Service - who assembled the dossier, was paid by Fusion GPS, an opposition research firm retained by the Clinton campaign in April 2016.
Not only did the Clinton campaign pay the British spy for the dossier, they also fed him information, according to a separate document released by the Senate Judiciary Committee on Friday. The Democrats on the House Intelligence Committee are also preparing to release their own rebuttal memo.
You can share this story on social media: