Trump's green light on FBI memo risks sparking 'constitutional crisis' – ex-CIA chief Panetta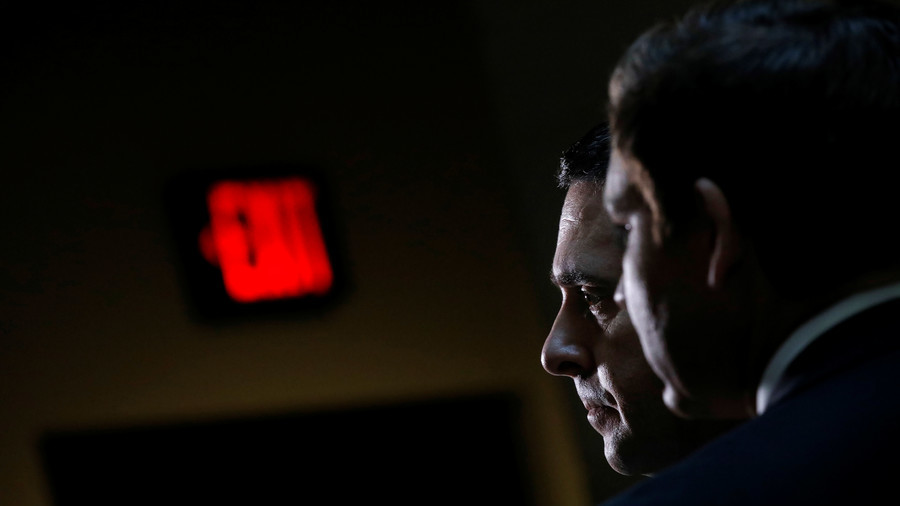 Stark warnings continue to be issued over the White House's decision to release a Republican memo alleging FBI bias and surveillance abuse, with the latest coming from a former CIA director who forecast a "constitutional crisis."
Leon Panetta joined a chorus of protesting voices in an interview with MSNBC's 'Meet the Press' show. He said recent developments surrounding the memo are a clear reminder that checks and balances failed to work properly.
"When that starts to break down, when the president says, 'I'm going to release it no matter what the FBI says, or what the Justice Department says,' then it creates what I consider a constitutional crisis," he said.
The FBI, Department of Justice (DOJ) and a number of top Democrats have already spoken out against the release of the memo, saying it could be inaccurate and "harmful to national security."
The four-page Republican memo reportedly contains information on the FBI having sought a warrant to spy on the president's associates based on the infamous Trump-Russia dossier, also known as the Steele dossier, funded by Hillary Clinton's campaign.
Trump, who is expected to clear the memo for release Friday, started the day by lashing out at the leadership and investigators at both the FBI and DOJ, saying on Twitter that they politicized "the sacred investigative process" in favor of Democrats and against Republicans.
House Intelligence Committee Chairman Devin Nunes, who commissioned the memo, said he was not surprised "to see the FBI and DOJ issue spurious objections to allowing the American people to see information related to surveillance abuses at these agencies."
You can share this story on social media: