DC rumors swirl as FBI deputy director steps down amid 'Russiagate' hearings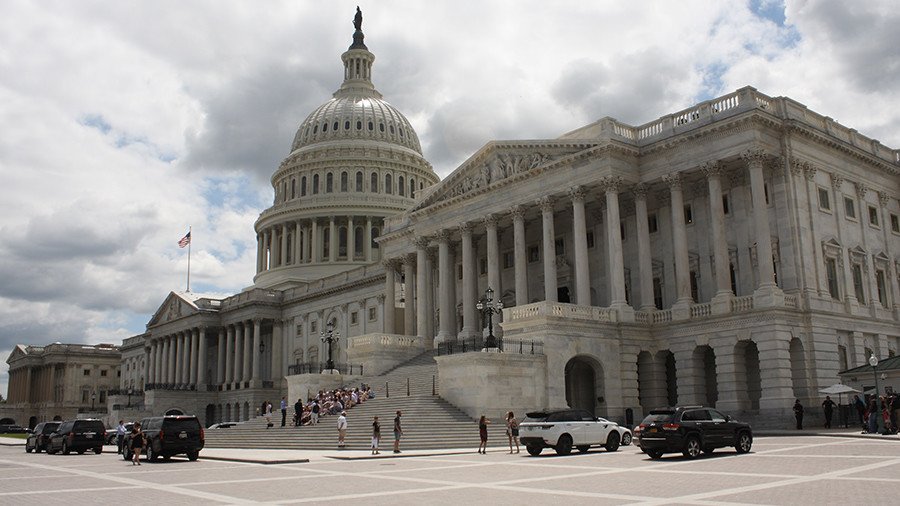 Political pundits are spinning the news of FBI deputy director Andrew McCabe's departure from the agency. Some sources claim he was forced out by Trump, others say it was a personal decision.
McCabe, 49, who has in the past been the source of acrimony for Trump, announced that he was going on "terminal leave" on Monday. The move has attracted heated speculation as the FBI top official was not expected to leave his post until spring.
There are conflicting versions regarding the surprise departure, with the Republicans and Democrats – both locked in a political fight over the ongoing 'Russiagate' investigation, as well as the possible release of a Republican memo that may reflect poorly on the FBI – attempting to spin the news to their favor.
CNN, the international news channel that has been accused of peddling fake news by Trump, explained the surprise resignation of McCabe as "the latest evidence that President Donald Trump not only expects total loyalty from his Justice Department but suspects anyone who doesn't show that fealty may be part of some sort of anti-Trump 'deep state' conspiracy."
Fox News, the right-leaning news channel, attempted to connect McCabe's departure with the highly anticipated release of a memo, drafted by Republican House Intelligence Committee members, that reportedly alleges the FBI, Department of Justice, and even the Hillary Clinton campaign may have acted outside of the law while conducting surveillance against members of the Trump team during last year's presidential election.
"On Monday, the FBI Director [Christopher Wray] went up to Capitol Hill and read this Republican memo that they want to release…and then the next day Wray's deputy [McCabe] announces that he is done," Fox News reported.
"Is [there] something in that memo that reflects poorly on Mr. McCabe? Is he resigning effectively in protest over the imminent release of the memo? We don't know yet, but the fact that Wray read the memo yesterday and McCabe is out today – weeks before he was supposed to go – I think that's interesting," Fox News speculated.
Whatever the case may be, tensions between Trump and McCabe go back several years.
Last week, the Washington Post reported that Trump had asked McCabe back in May who he cast a vote for in the 2016 presidential election. Trump denies asking the former FBI deputy director any such question.
"I don't think so. No. I don't think I did," Trump told reporters.
Meanwhile, in July, Trump tweeted that McCabe's wife, Jill McCabe, allegedly received $700,000 in her 2015 Senate bid from the political action committee of Virginia Gov. Terry McAuliffe, a powerful ally of Hillary Clinton.
The White House has denied it played any part in McCabe's decision.
Trump spokeswoman Sarah Sanders told reporters: "I can tell you the president wasn't part of this decision-making process," adding that the President continued to have "full confidence" in FBI Director Christopher Wray.
Considering this apparent conflict of interest, members of the Trump administration argued that McCabe should have recused himself from the FBI probe that is investigating alleged collusion between the US leader and Russia.
This latest political drama comes amid news that the Republican-led House Intelligence Committee has voted to publish a memo reportedly alleging surveillance abuses by the FBI and the DOJ, composed by the panel's chairman, Representative Devin Nunes (R-California).
The declassification process now goes to the desk of President Trump, who will have five days to decide whether or not to release the document.
You can share this story on social media: