Trump approves release of congressional memo critical of FBI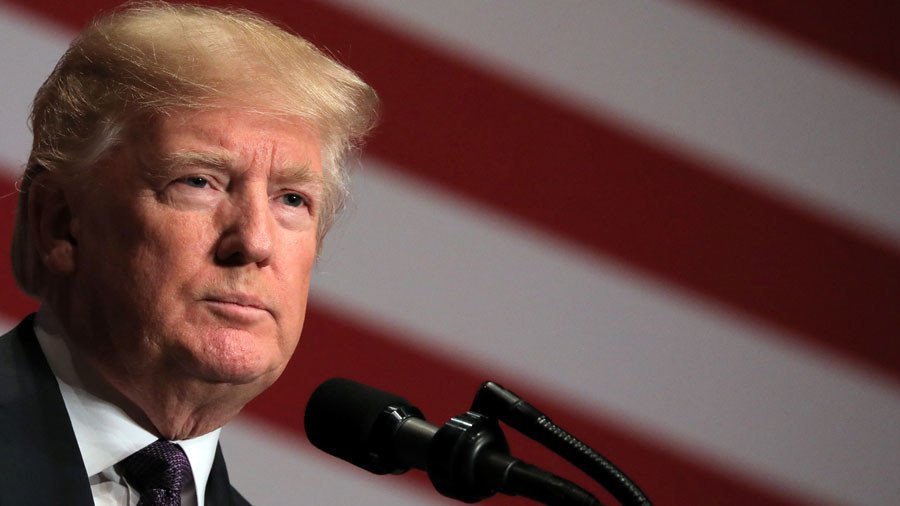 President Donald Trump has approved declassification of the memo that is said to reveal FBI surveillance abuses. It's now up to House Intelligence Committee to make it public.
A four-page memorandum commissioned by Representative Devin Nunes (R-California), chair of the House Intelligence Committee, is to be made public over the objections of Democrats, the FBI and the Department of Justice.
"I think it's terrible, if you want to know the truth," Trump said at the White House on Friday, after sending the memo back to Congress. "I think it's a disgrace."
"A lot of people should be ashamed of themselves, and much worse than that," Trump added. "Let's see what happens."
The committee voted to make the classified memo public on Monday, with every single Democrat opposed. President Donald Trump had five days to approve or veto the publication.
The memo, commissioned by the Republican staff of the House Intelligence Committee, supposedly contains information on surveillance violations by the FBI and the Department of Justice. It is alleged the FBI sought a warrant to spy on President Donald Trump's associates, without disclosing that its motivation for doing so was based on the infamous Trump-Russia dossier, also known as the Steele dossier, and funded by Hillary Clinton's campaign as opposition research against Trump.
One of the key points of the memo, as reported by the Washington Examiner on Friday, are that the dossier put together by ex-British spy Christopher Steele formed an essential part of the initial FISA application to spy on Trump campaign adviser Carter Page, and all three renewal applications.
Deputy FBI Director Andrew McCabe confirmed that without the dossier, there would have been no FISA warrant request. The political origins of the dossier were known to senior officials at the DOJ and the FBI, but was not mentioned in the FISA applications, according to the Examiner.
You can share this story on social media: