ICE cements plan for deportation agents at courthouses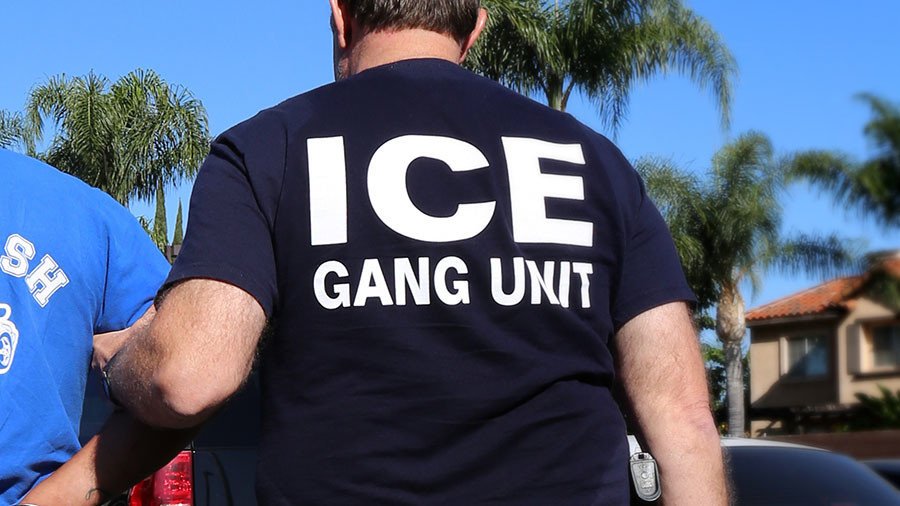 The US Immigration and Customs Enforcement (ICE) has said it's preparing to send deportation agents to courthouses across the US to initiate arrests of "public safety threats."
A two-page directive released Wednesday stated that ICE will target convicted criminals at federal, state and local courthouses, focusing on gang members, public safety threats and immigrants who have previously been deported or were previously ordered to leave the country. However, the agency says family, friends and witnesses won't be targeted and that it will leave a caveat for "special circumstances."
ICE claims the new policy allowing actions to be taken inside courthouses can lower safety risks to targeted aliens, ICE officers, agents and the public.
The new policy, signed by ICE acting director Thomas Homan, instructs immigration agents to generally avoid arrests in non-criminal areas of the court system, such as family court and small claims court, unless the agent's supervisor approves such a move.
The directive also appears to reference so-called "sanctuary cities" that limit work with federal immigration authorities, blaming the growing "unwillingness" of certain jurisdictions to work with ICE for more "at-large arrests."
A previous policy implemented by ICE in 2014 states the agency will avoid arrests at "sensitive locations," including schools, daycares, hospitals, places of worship, funerals, weddings, rallies and public demonstrations. Courthouses have never been part of that list.
Sarah Mehta, a human rights researcher with the American Civil Liberties Union, said the new policy is helpful to understand ICE's self-imposed limitations, but stated it may have come too late with fear of the immigration agency already spreading. "A lot of the damage has been done over the last year," Mehta said, ABC News reported.
California Chief Justice Tani G. Cantil-Sakauye responded to the new guidelines in a positive manner. "If followed correctly, this written directive is a good start. It's essential that we protect the integrity of our state court justice system and protect the people who use it,"Reuters reported.
READ MORE: ICE to use thousands of license plate readers on 'hot list' targets
However, a group called the Immigrant Defense Project said the new policy was a continuation of current practices by ICE which "trample the constitutional rights of immigrant communities," according to Reuters.
Since President Donald Trump took office, courtroom arrests have surged roughly 40 percent, compared to the number of arrests made during the term of former President Barack Obama, according to ABC News.
You can share this story on social media: