Father, 39, who lived in US for 30yrs, deported to Mexico – report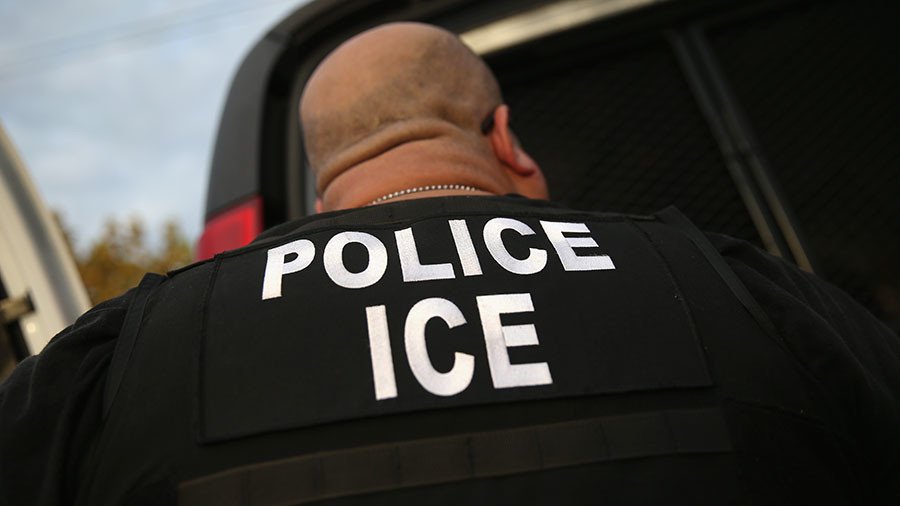 Jorge Garcia shared a tearful goodbye with his wife and two children as he was deported to Mexico by ICE agents at Detroit Metro Airport. The 39-year-old never lived in Mexico as an adult, but is too old to qualify for DACA.
Garcia's wife Cindy sobbed on Monday morning as the couple and their two children held a group hug ahead of the airport security checkpoint, the Detroit Free Press reports. Garcia, reportedly brought to the US illegally at the age of 10, was said to have paid taxes and had no criminal record, according to supporters. However, because he is 39 years old, he is disqualified from applying for protection under the Deferred Action for Childhood Arrivals (DACA) program.
Supporters who came to see him off cried as well, carrying black-and-white signs which read "Stop Separating Families."
The Lincoln Park resident and landscaper was reportedly ordered to return to Mexico in November. The deportation reportedly requires Garcia not come back to the US for at least 10 years.
"I feel kind of sad," he told the Free Press on Sunday night, welling up with tears. "I got to leave my family behind, knowing that they're probably going to have a hard time adjusting. Me not being there for them for who knows how long. It's just hard."
Garcia told the newspaper he asked US Immigration and Customs Enforcement (ICE) if they would allow him more time, as he had hoped Congress would expand DACA protections. They declined to move his January 15 deadline to get out of the country.
"Stop Separating Families," read signs from supporters of Jorge as he prepares to board flight for Mexico in a deportation by ICE, part of crackdown by Trump administration: pic.twitter.com/Vl47minwpd

— Niraj Warikoo (@nwarikoo) January 15, 2018
"How do you do this on Martin Luther King Jr. Day?" asked Erik Shelley, a leader with the activist group Michigan United, the Free Press reports. "It's another example of the tone-deafness of this administration ... If Jorge isn't safe, no one is safe."
The deportation also came on the same day President Donald Trump tweeted that Democrats "don't want to" make a deal on DACA. The Obama-era immigration order has been challenged in court, as has Trump's decision to end it. The latest legal development came last week when a US judge barred the Trump administration from completely repealing the program.
Statement by me last night in Florida: "Honestly, I don't think the Democrats want to make a deal. They talk about DACA, but they don't want to help..We are ready, willing and able to make a deal but they don't want to. They don't want security at the border, they don't want.....

— Donald J. Trump (@realDonaldTrump) January 15, 2018
Congress could codify the protected status into law, but there has been a struggle over immigration reform for many years. No comprehensive legislation been passed since 1986.
You can share this story on social media: