Judge bars Trump admin from rescinding DACA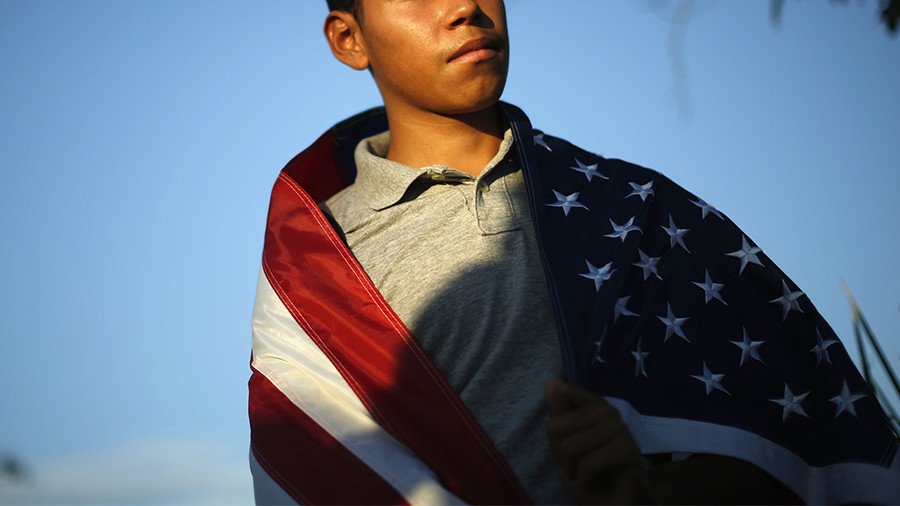 A judge has granted a pretrial injunction, blocking the Trump administration's rollback of protections for illegal immigrants who arrived in the US as children.
While the late Tuesday order does avert a complete repeal of the Deferred Action for Childhood Arrivals (DACA) policy, it does not prevent the Trump administration from refusing to process any new applicants or force the continuation of the advance parole feature.
US District Judge William Alsup did, however, order the Trump administration to process renewal applications, Reuters reported.
"DACA gave them a more tolerable set of choices, including joining the mainstream workforce," Alsup wrote. "Now, absent an injunction, they will slide back to the pre-DACA era and associated hardship."
"Nothing in this order prohibits the agency from proceeding to remove any individual, including any DACA enrollee, who it determines poses a risk to national security or public safety, or otherwise deserves, in its judgment, to be removed," US District Judge William Alsup's ruling read.
The lead plaintiffs in the case against the US Department of Homeland Security included the Regents of the University of California and its president, former Homeland Security Secretary Janet Napolitano.
The judge ruled that the plaintiffs "have shown a likelihood of success on their claim that the rescission was arbitrary, capricious, an abuse of discretion, or not otherwise in accordance with law."
"Specifically, plaintiffs are likely to succeed on their claims that: (1) the agency's decision to rescind DACA was based on a flawed legal premise; and (2) government counsel's supposed 'litigation risk' rationale is a post hoc rationalization and would be, in any event, arbitrary and capricious."
One of the harms listed by the UC Regents was that it would "suffer injury to its proprietary interests" due in part "because DACA recipients can no longer seek advance parole." This means students covered by DACA could not "travel outside of the United States for research and educational purposes."
The Department of Homeland Security's "action was 'not in accordance with law,'" the judge found, because it was argued on a flawed legal premise that the agency lacked authority to implement DACA in the first place. The judge called the DHS' assertion "arbitrary, capricious, an abuse of discretion."
The pretrial order keeps DACA in place while litigation is ongoing. The San Francisco federal courtroom appeals to the Ninth Circuit US Court of Appeals, which has ruled against the Trump administration on its travel ban.
It just shows everyone how broken and unfair our Court System is when the opposing side in a case (such as DACA) always runs to the 9th Circuit and almost always wins before being reversed by higher courts.

— Donald J. Trump (@realDonaldTrump) January 10, 2018
DACA covers between 700,000 and 800,000 immigrants.
Earlier Tuesday, President Donald Trump met with US lawmakers on both sides of the political divide to negotiate the terms for legislation to codify the DACA protections created in 2012 by President Barack Obama. Republicans are stressing border security, including building a wall, while Democrats emphasize a "clean" DACA bill should be the top priority.
You can share this story on social media: