Stealthy app could aid illegal border crossings, thwart govt use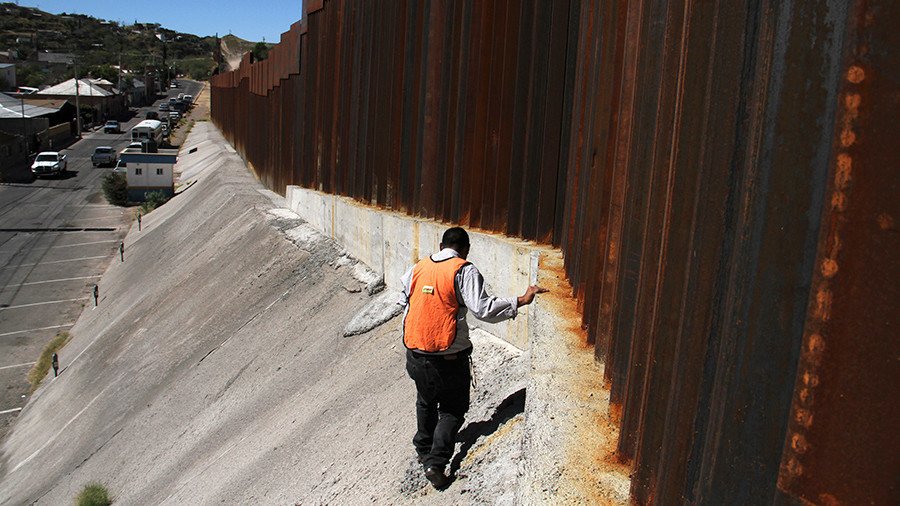 The app Bienvenidos allegedly alerts illegal immigrants to cameras, fences and border patrol agents while crossing into the US, but technical details of its functionality are still shrouded in mystery.
Bienvenidos' anonymous creators posted a YouTube video explaining the program's technology on Monday. But the 72-second clip, which only garnered 59 views, was inexplicably deleted on Wednesday when their website became password-protected, Motherboard reported.
"The world's first community-based navigation app for migration," as it bills itself, was first discovered on Monday in an email pitch from "The Bienvenidos Team" to Motherboard.
The app's website, Bienvenidosapp.com, had claimed it offers undocumented migrants a streamlined means of navigating the hardships associated with border crossing. However, It is not known how many other media outlets received the email besides Motherboard.
In the email, a representative of the Bienvenidos team, who asked to remain anonymous, confirmed that Bienvenidos is real, and is currently being developed, according to Motherboard.
The anonymous individual said the app makes border crossing easier and faster, and also seeks to help recipients of the Deferred Action for Childhood Arrivals (DACA), also known as "Dreamers," Motherboard reported.
Describing how easy the app is to use, the representative said all the user needs to do is punch in their location and "get going," as they will then receive real-time information on optimal routes for jumping the US border.
Additionally, users will receive live notifications on the whereabouts of US border patrol agents stationed over the high-tech US border that currently includes a plethora of ground sensors, hidden cameras and spy drones, according to Motherboard.
The individual in the email to Motherboard also explained what would happen if a US official signed up for the app.
Prospective users will need to go through a "preliminary review process," the representative claimed. They added that anyone trying to sign up for Bienvenidos who uses a US government-issued email address, including Immigration Customs Enforcement (ICE) and Customs and Border Protection (CBP) agents, would not be given access.
Beyond this, there will be be additional safeguards built into the app that "prevent or actively disable" US officials from using it. The app's functionality hinges on specific movement signatures and "limited engagements," Motherboard reported.
"In other words, even if an ICE or CBP agent were to sign up, their starting location and movement style while using the app would be so distinctly different than someone attempting to cross the border that it would trigger an immediate security measure to shutdown their account and prevent usage," the representative wrote, Motherboard reported.
READ MORE: Trump immigration plan grants 1.8mn 'Dreamers' path to citizenship
The app will also allegedly let users "outsmart any border wall" with tips explaining "vulnerabilities and weak spots" in existing barricades and fences, according to the representative, who added that Bienvenidos will also "share tunneling locations and conditions" and drop pins for other crossers along the route to the US border, Motherboard reported.
The anonymous Bienvenidos representative did not send Motherboard a working demo of the app, but described its functionality by email.
"Everything has been secured from the ground up using robust algorithms and API encryption, in addition to database encryption and encrypted connections with a TLS," the representative wrote, Motherboard reported. "Meaning that we keep all data private while in transit."
The representative added that Bienvenidos will "use a federated database system, which spreads resources across diverse servers that are geographically decentralized, so they're not all in one place, keeping key resources from users, with additional encryption," according to Motherboard.
Further, the email explained the inner workings of the app's security, and stated that Bienvenidos' "user data is secured on a file-by-file basis, providing at-rest data with encryption so that it cannot be interpreted if intercepted."
On Thursday, a White House memo to Congress was leaked by a congressional source. The memo stated that President Donald Trump has asked for $25 billion to build a border wall along the southern border of the US.
The total annual budget for the CPB came in at $13.56 billion in 2016, according to the agency's most recent report.
You can share this story on social media: