ICE to use thousands of license plate readers on 'hot list' targets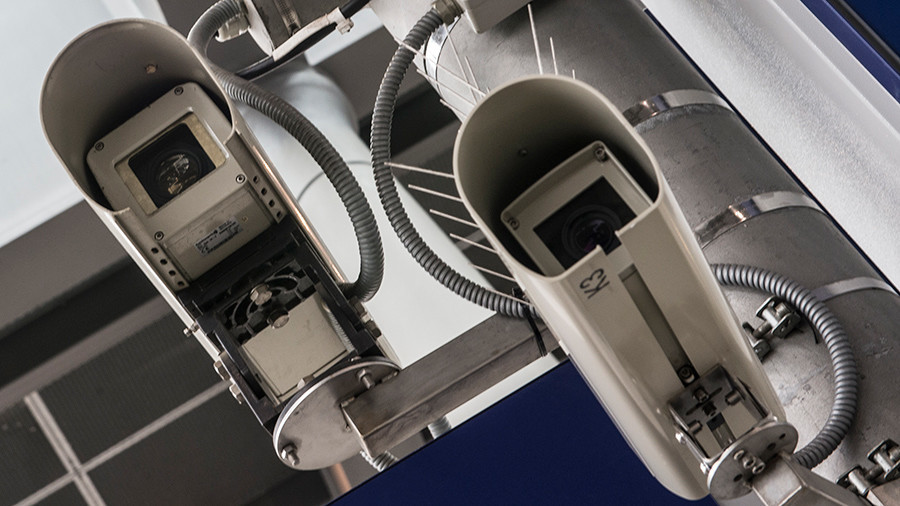 Federal immigration agents will soon have access to an automatic camera system that can locate and track vehicles in real time. Civil rights advocates worry the technology will be used against Americans.
US Immigration and Customs Enforcement (ICE) will be able to track billions of license plates with the help of a third-party vendor that specializes in license plate reader (LPR) technology, according to a contract finalized earlier this month.
LPR is a system of high-speed cameras mounted on vehicles or stationary locations that automatically photograph license plates that come in the range of the devices. The system captures an image of the license plate and records the GPS location of the vehicle along with the date and time and other identifiable information.
"Like most other law enforcement agencies, ICE uses information obtained from license plate readers as one tool in support of its investigations," ICE spokesman James Schwab said in a statement obtained by KPIX.
The contract does not specify the commercial vendor, but an ICE representative told The Verge that the data will come from Vigilant Solutions, a leading network for licence plate recognition data.
According to its website, Vigilant can offer ICE access to more than five billion license plate detections that are stored in their servers. The company claims it is adding 150 new detections each month.
The data Vigilant Solutions collects is automatically stored in its cloud, which allows other law enforcement agencies to share the data with any agency that also uses the system.
Once ICE begins using the system, an agent will be able to search the massive database and find every time the system captured a vehicle over the last five years. Or, an agent could upload certain license plate numbers to a "hot list," which will send a real-time alert to agents with the location of any vehicle of interest that is picked up by the LPR system.
The agents will be able to search for a person of interest by entering their address, plate number, or the year, make, and model of their car. The system can even locate a vehicle that does not have a license plate, according to the Chicago Tribune.
According to a Privacy Impact Assessment (PIA) conducted by the Department of Homeland Security in 2015, the LPR can collect information from "all vehicles that pass the camera."
Homeland Security said the information can be used to "determine the whereabouts of subjects of criminal investigations or priority aliens to facilitate their interdiction and removal."
"In some cases, when other leads have gone cold, the availability of commercial LPR data may be the only viable way to find a subject," the PIA states.
While the contract states that ICE is "neither seeking to build nor contribute to a national public or private LPR database," civil rights advocates worry the technology will eventually be used to track Americans as well.
"There are people circulating in our society who are undocumented," Jay Stanley, senior policy analyst with the American Civil Liberties Union, told The Verge. "Are we as a society, out of our desire to find those people, willing to let our government create an infrastructure that will track all of us?"
ICE states that it has implemented internal policies to ensure the system is not used in violation of privacy rights. The agency will only be able to use LPR data in support of a criminal investigation or to locate a priority alien, according to their PIA. Agents will also be required to validate every person on the "hot list" after a year and update the list when a case is resolved.
However, Sanders worries that the size and scope of the LPR system would have never been approved by Congress if it had been created by the agency instead of a private corporation.
"If ICE were to propose a system that would do what Vigilant does, there would be a huge privacy uproar and I don't think Congress would approve it," Stanley says. "But because it's a private contract, they can sidestep that process."
You can share this story on social media: