Wildfire-weary California may ban Elon Musk's flamethrowers as they fly off the shelves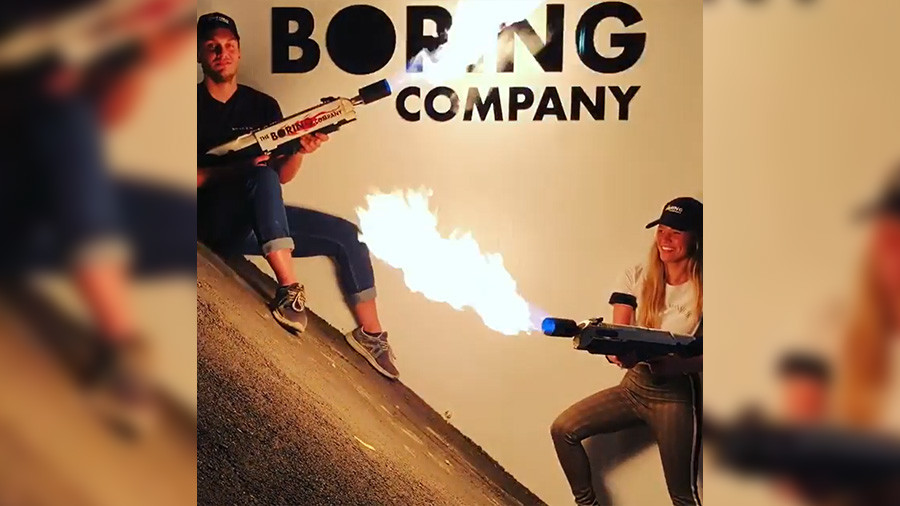 As tech billionaire Elon Musk prepares to ship the first 10,000 orders of his $500 flamethrower, a California lawmaker is pushing legislation to see the business goes down in flames.
Two days after Musk's Boring Company announced it would begin taking pre-orders for the "world's safest flamethrower" on Saturday, more than 10,000 people have put in an order for the device, according to Musk's Twitter account.
However, shortly after pre-orders began rolling in, California Assemblyman Miguel Santiago (D-Los Angeles) announced he would introduce a bill to block the sale of the device in his state.
"There are many times in which technology and inventions benefit society, but are not made available to the public," Santiago said in a statement. "We don't allow people to walk in off the street and purchase military grade tanks or armor piercing ammunition … I cannot even begin to imagine the problems a flamethrower would cause firefighter and police officers alike."
Musk tweeted earlier that the Bureau of Alcohol, Tobacco, Firearms and Explosives (ATF) was "A-ok" with the flamethrower since it was designed with a flame "shorter than 10 feet."
"Our design is max fun for least danger," Musk tweeted. "I'd be way more scared of a steak knife."
However, an ATF spokeswoman told NBC News the agency is not in charge of regulating flamethrowers.
"I'm not sure why he said that," Alexandria Corneiro said. "The domestic production and possession [of flamethrowers] are not regulated by the Gun Control Act or the National Firearms Act, so we have no regulatory function in that matter."
In fact, there are no federal laws prohibiting people from owning flamethrowers. However, flamethrowers are completely banned in Maryland and can only be obtained in California with a permit issued by the State Fire Marshal.
California state law requires a permit for any non-stationary "flamethrowing device" that is "designed or intended to emit or propel a burning stream of combustible or flammable liquid a distance of at least 10 feet."
Anyone is allowed to buy a flamethrower in any of the other 48 states, and many flamethrowers are currently commercially available.
Santiago specifically had a problem with the flamethrowers being sold in California, which just experienced the largest wildfire in its history.
The California lawmaker said the timing of Musk's announcement was "incredibly insensitive, dangerous, and most definitely not funny."
"Absolutely no public good can come from the dame of this tool," Santiago said, adding that if the flamethrowers were a joke, he would have "serious concerns about Mr Musk and his company collecting sensitive financial information from the number of people who have pre-ordered the product."
Santiago introduced a placeholder measure to carry the legislation, which he said will be introduced in March.
Lou Paulson, president of the California Professional Firefighters, has already declared support for Santiago's bill.
"At a time when California faces an ever-widening risk of disastrous wildfires, the last thing we need is a new way to start them," Paulson said, according to Santiago's statement.
You can share this story on social media: