Boy survives 6-inch screw to the brain after freak accident (PHOTOS)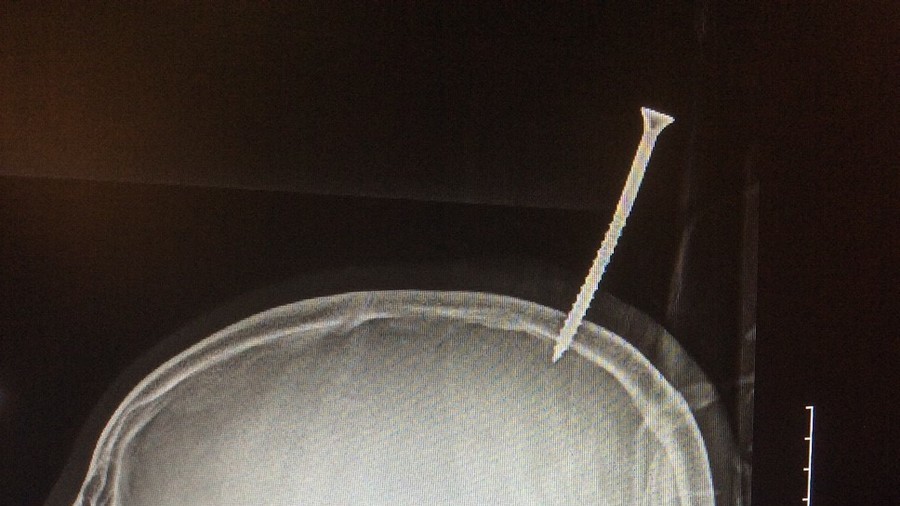 A 13-year-old boy from Maryland underwent brain surgery after a freak accident caused a 6-inch screw to become lodged in his skull.
Darius Foreman fell from a branch when he was building a treehouse last Saturday. As he fell he knocked over a five-foot-long wooden plank, which fell onto his head and drove a screw into his skull, right between the two halves of his brain.
The boy was transported to the Peninsula Regional Medical Center in Salisbury, where an X-ray showed the full extent of the injury. Doctors decided to airlift him to Johns Hopkins Hospital.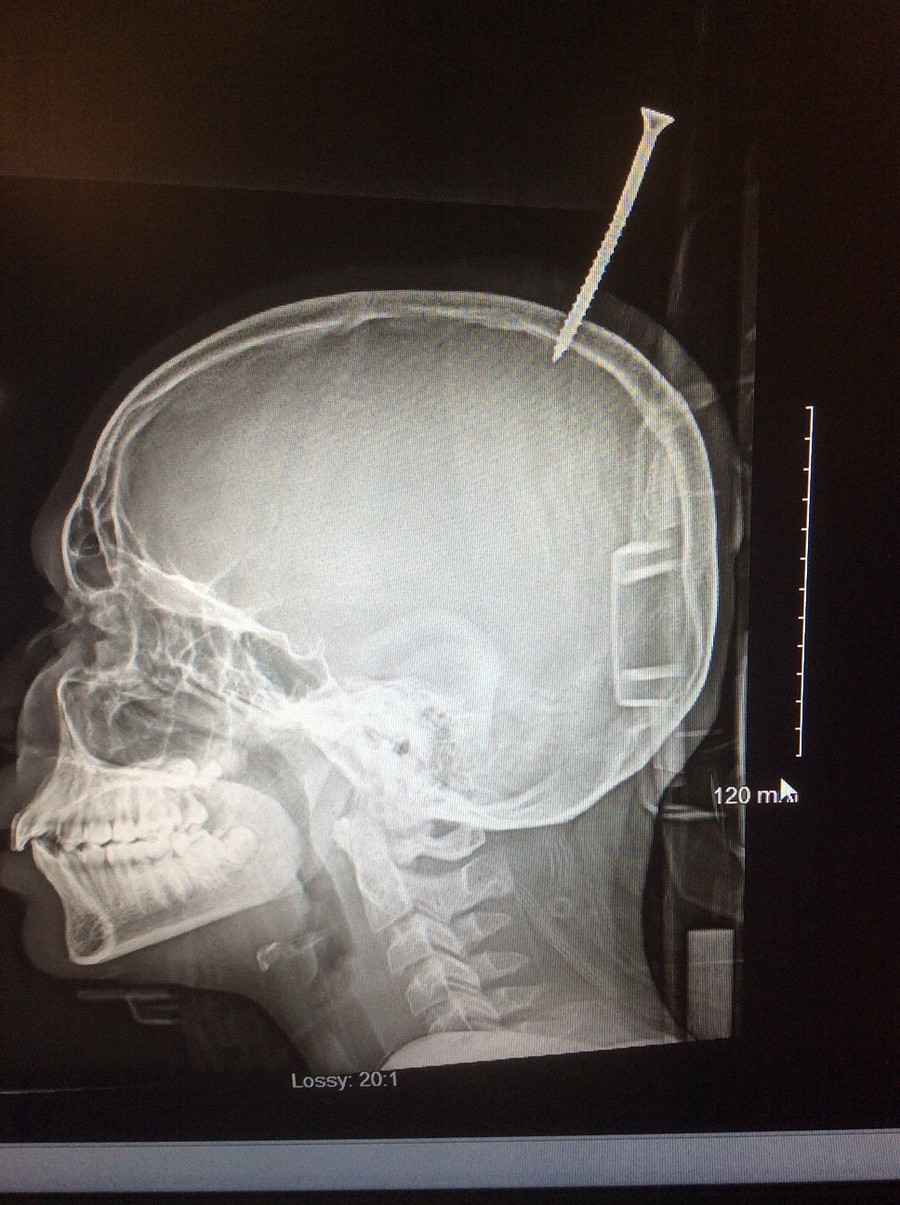 READ MORE: Hospital visitor killed after being sucked into MRI machine, staff arrested
The screw came perilously close to tearing the largest channel that drains blood from the brain, which could have been "catastrophic," according to his neurosurgeon Dr Alan Cohen, who spoke to CNN. "He was a millimeter away from having himself bleed to death."
To fit in the ambulance, firefighters were forced to use the family's saw to cut the board from five feet down to two, and even then the young teen couldn't be maneuvered into the first helicopter deployed to bring him to hospital. Maryland State Police, who have a larger helicopter, provided theirs.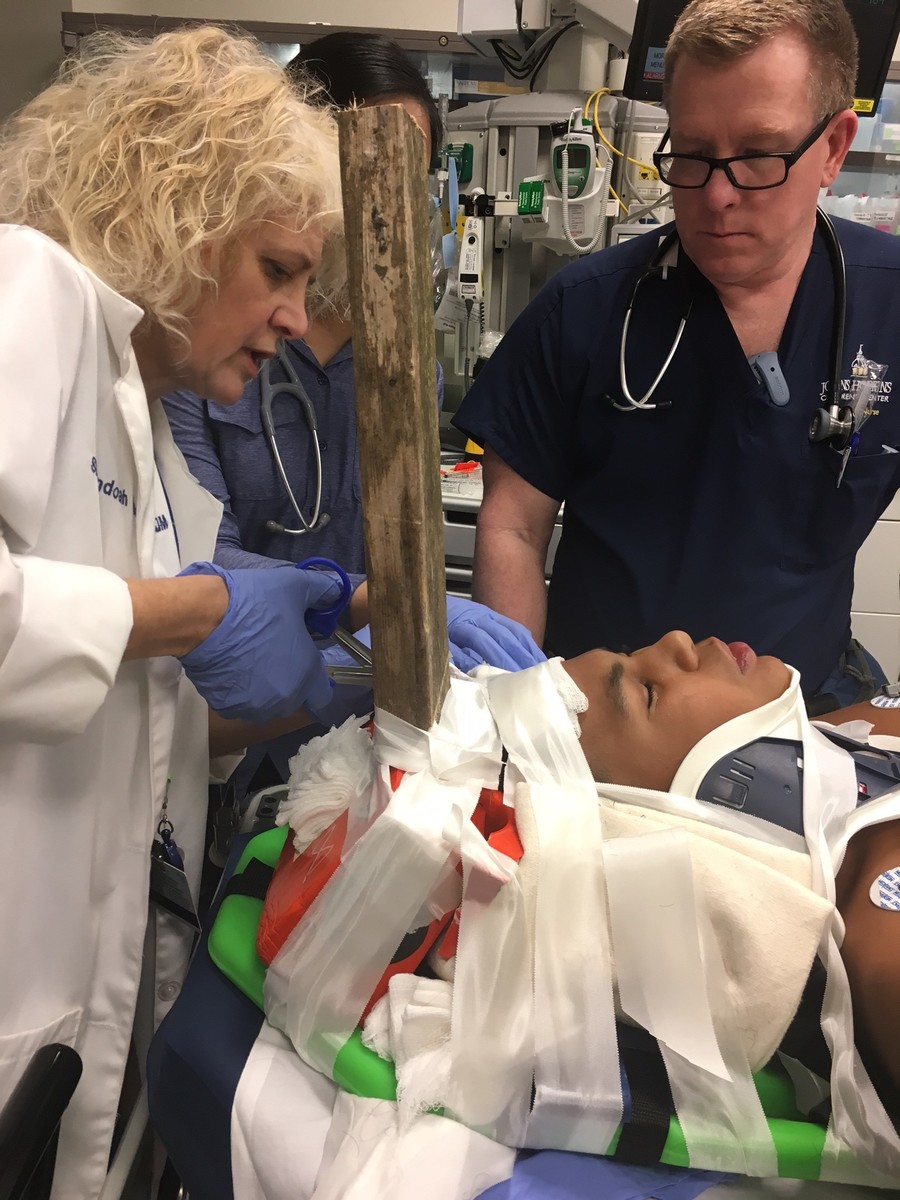 READ MORE: New mother 'decapitated' in freak accident in hospital elevator
During the two-hour brain surgery Dr Cohen removed tiny fragments of bone and a small blood clot – along with the screw itself. The boy was attached to the board for about seven hours, according to his mother Joy Ellingsworth.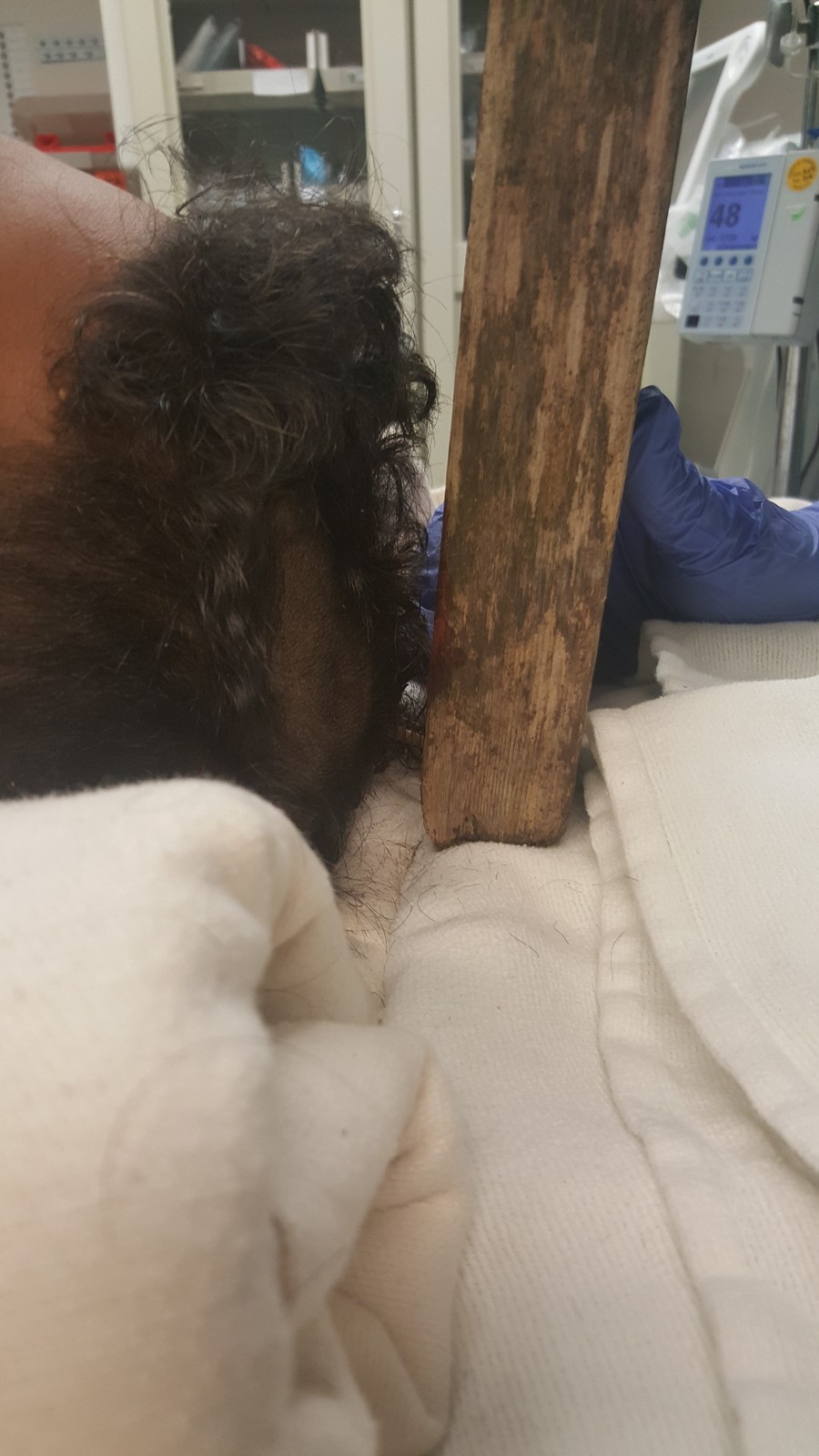 Foreman was discharged from hospital on Thursday – his 13th birthday – just five days after the life-threatening accident. He has reportedly held on to the screw as a reminder of his close call.
Think your friends would be interested? Share this story!
You can share this story on social media: