'Arrogant' surgeon avoids jail after branding transplant patients with initials during surgery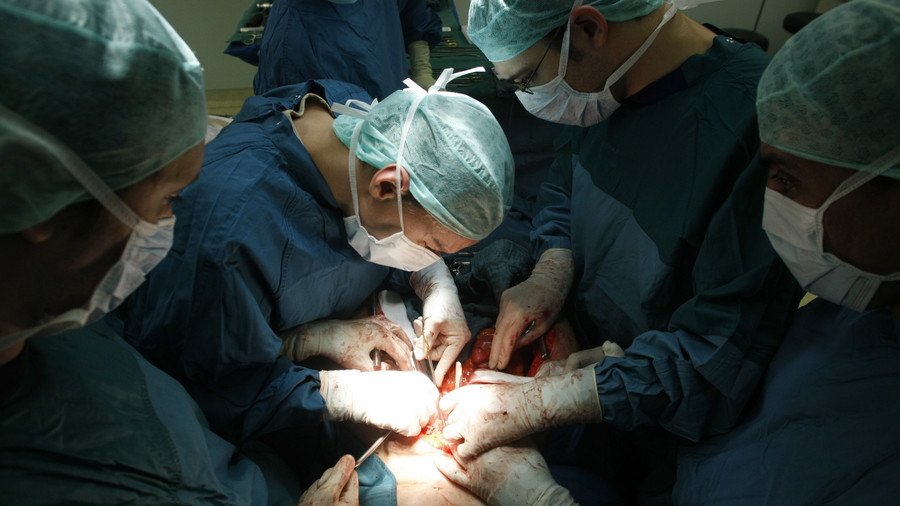 A surgeon who burnt his initials into a patient's newly transplanted liver has avoided jail despite the bizarre "abuse of power" at a UK hospital.
Simon Bramhall, 53, resigned from his job at Birmingham's Queen Elizabeth Hospital in 2014 when it emerged he had also branded "SB" on a failed donor liver.
The "arrogant" NHS surgeon admitted to two counts of assault by beating last month. The surgeon used an argon beam machine to "write" his initials on the livers of the patients after transplants in February and August 2013.
Tony Badenoch QC said one victim initialed by the surgeon had been left feeling "violated" and was suffering ongoing psychological harm.
Patient A's liver failed about a week after his transplant and another surgeon discovered the initialing, which was not related to the failing. A picture of the 4cm-high scrawl was taken on a mobile phone.
"This case is about his practice on two occasions, without the consent of the patient and for no clinical reason whatever, to burn his initials on to the surface of a newly-transplanted liver," Badenoch said.
"Mr Bramhall had to work exceptionally hard and use all of his skill to complete the operation. At the end of the operation he performed a liver biopsy using the argon beam coagulator, and then used it to burn his initials."
Bramhall originally told police he had "flicked his wrist" and made the mark within a few seconds, while a nurse who questioned him told Birmingham Crown Court he told her: "I do this."
"He knew that the action could cause no harm to the patient. He also said that in hindsight this was naive and foolhardy – a misjudged attempt to relieve the tension in theater," Badenoch said.
Judge Paul Farrer QC said: "Both of the (transplant) operations were long and difficult. I accept that on both occasions you were tired and stressed and I accept that this may have affected your judgment. This was conduct born of professional arrogance of such magnitude that it strayed into criminal behavior.
"What you did was an abuse of power and a betrayal of trust that these patients had invested in you. I accept that you didn't intend or foresee anything but the most trivial of harm would be caused."
Bramhall was fined £10,000 (US$13,500), told to carry out 120 hours of unpaid work and sentenced to a 12-month community order.
You can share this story on social media: