Sauce of the problem: Surgeons find ketchup packet inside woman's bowel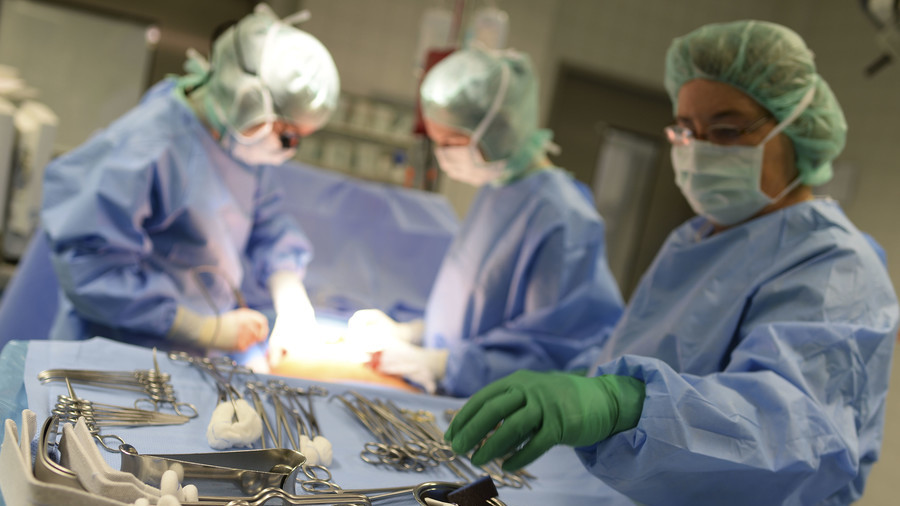 A woman who doctors diagnosed with a serious bowel condition underwent surgery only to find that her abdominal pain was caused by a packet of Heinz Ketchup she had swallowed six years earlier.
For six years the woman believed the bouts of acute abdominal pain she suffered were caused by the chronic intestinal disease.
READ MORE: Doctor suspended for reusing disposable anal catheters on multiple patients
The 41 year old suffered the symptoms in three-day spells before they would resolve spontaneously, a case study in the British Medical Journal reveals.
The problem persisted despite treatment and eventually doctors at Heatherwood and Wexham Park hospital in England decided keyhole surgery was the only option.
When the woman went under the knife surgeons discovered two pieces of plastic bearing the Heinz branding. The plastic appeared to come from a sauce sachet and it had caused an inflamed mass to develop in her small intestine.
The woman had no recollection of eating a meal involving the sauce packet that caused her years of pain. After the sachet was removed her symptoms vanished and she was still symptom-free five months later.
The study notes that it's the only case they could find of plastic mimicking Crohn's disease in a patient. There had been four other similar incidents in the past, but in all of those cases the ingested object was a toothpick.
"It is important to consider alternative surgical diagnoses in patients with presumed Crohn's disease unresponsive to standard treatment," the report concludes.
You can share this story on social media: