'Horrifying' defence cuts could see British Army smaller than before Napoleonic wars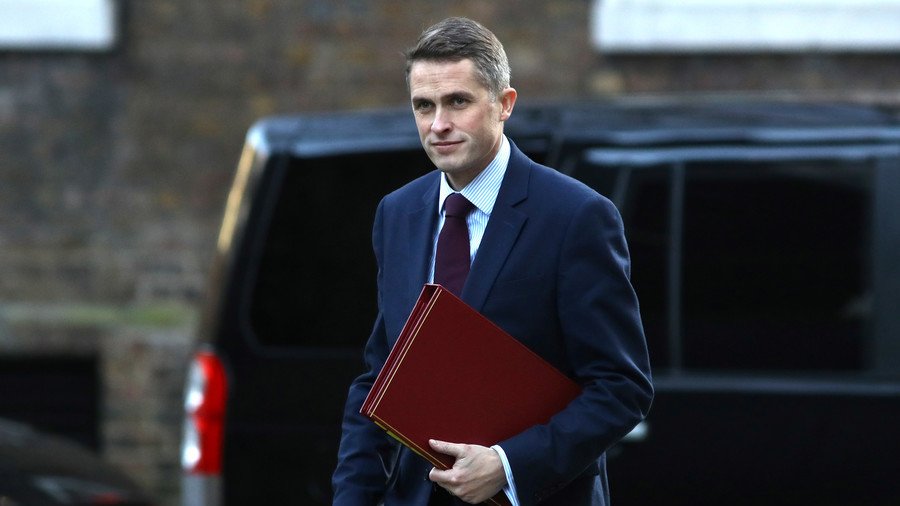 The British Army is reportedly facing cuts that would see it reduced to numbers last seen more than 200 years ago. Three funding plans drawn up by military bigwigs have been described by a Whitehall source as "ugly, ugly, ugly."
The proposed plans include cutting the army by 11,000 soldiers, giving 2,000 Royal Marines and sailors the boot and saying goodbye to 1,250 airmen. Defence secretary Gavin Williamson is reportedly "horrified" by the cuts.
The armed forces are made up of about 137,000 personnel. The army, already significantly below the target size of 82,000, is made up of fewer than 78,000.
Cutting more than 14,000 from the armed forces will see the army reduced to 71,000 or fewer – a level not seen since before the Napoleonic wars.
A Whitehall source told the Times that Williamson "[did] not think any [cuts] were acceptable." The source added: "It would put the armed forces in a difficult position in light of the international threat level."
Also facing the chop are nine Royal Navy warships, seven Type 23 frigates, 100 helicopters, and aircraft including the Wildcat and the Apache – the same gunships flown by Prince Harry in Afghanistan.
One of the more controversial cutback proposals, which were included in two out of three of the options handed over to Williamson, involved operating 3 Commando Brigade as a combined force. 3 Commando Brigade currently uses the Royal Marines and 16 Air Assault Brigade, which uses the Parachute Regiment.
This merger would reportedly be cause for significant outcry within the military. Sources told the Times that such mergers would erode fighting capabilities and reduce the capacity to deploy elite forces on lengthy operations.
It is understood that Williamson is trying to convince chancellor Philip Hammond to provide up to £2 billion in interim cash for defence in an effort to avert the cuts.
It is also believed that defence will not be included in the national security capability review (NSCR) in light of reports that national security adviser Mark Sedwill wants to focus on cyberattacks instead of battlefield warfare.
A defence source said it was unclear how much time the defence secretary has to stop the cuts. "The danger is that unless the prime minister agrees the case for a comprehensive spending review or a strategic defence review, the NSCR will be a 'work within your means' outcome – essentially defence's budgetary problems are for it to sort out."
You can share this story on social media: