First time in 150 years: RT's guide to the 'super blue blood moon'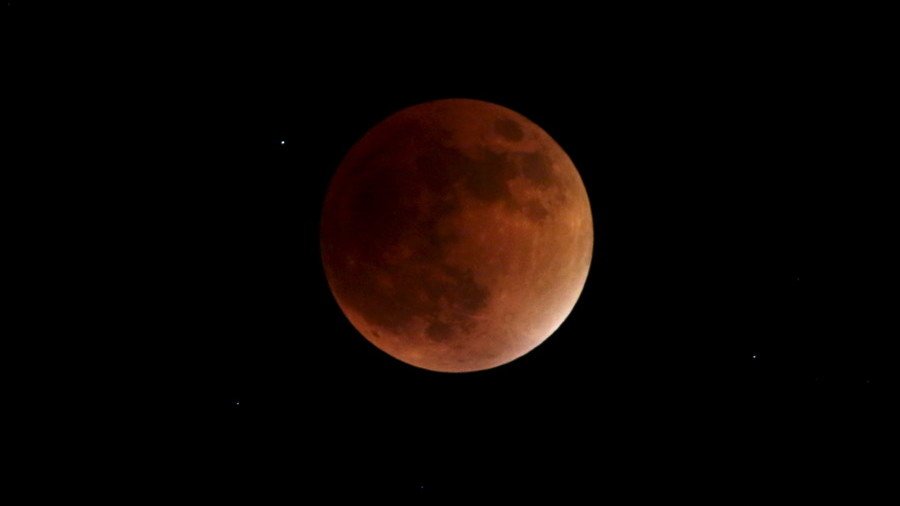 Stargazers in North America will get their reward for labouring through the January blues with a lunar event 150 years in the making at the end of this month.
A rare confluence of a blue moon, a supermoon, a blood moon and a total lunar eclipse will be visible in the sky over parts of the US and Canada on January 31 – the first time a 'super blue blood moon' has happened since March 31, 1866.
READ MORE: 'Wolf Moon' opens 2018 – but are supermoons really so super? (PHOTOS)
What is a 'super blue blood moon' anyway?
Supermoons, which occur when the moon is full at the same time it is at its closest approach to the Earth, appear 14 percent bigger and 30 percent brighter than normal full moons. The forthcoming supermoon is the last in a trilogy that began on December 3 with the second visible on New Year's Day. The third is now due to arrive at the end of the month. However, because it is the second full moon in the same month, the phenomenon is also a "blue moon."
At the same time, the moon will be passing through the darkest part of the Earth's shadow. The lunar eclipse, which lasts for several hours, also turns the moon a shade of red. This is called a "blood moon."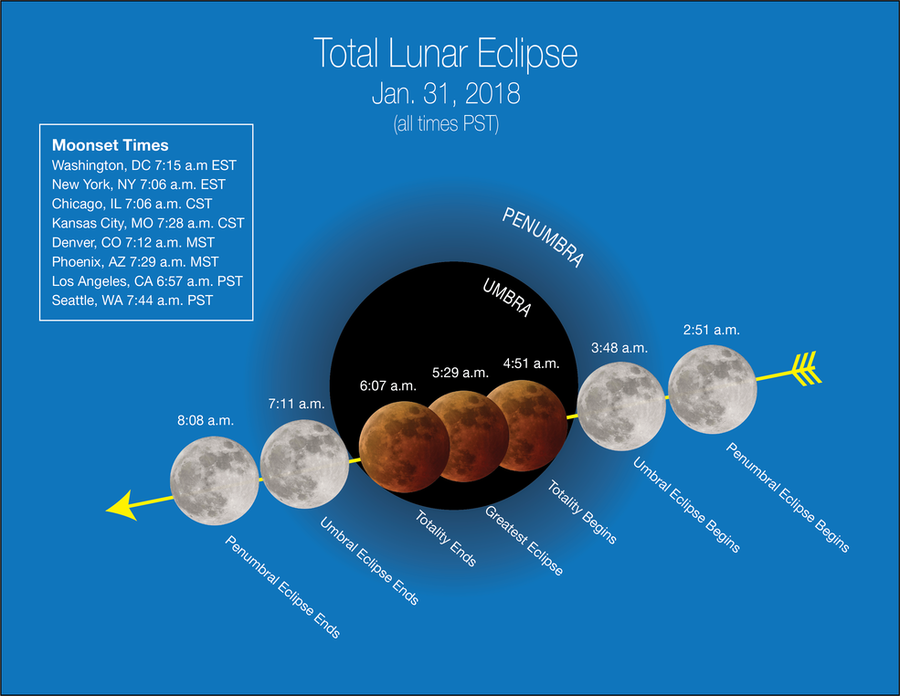 "Some sunlight still reaches the moon [during a total lunar eclipse], but first it goes through Earth's atmosphere. The atmosphere filters out most of the sun's blue light, so the moon looks red,"NASA says.
When and where is best to see this thing?
The best time to see the supermoon will be directly after moonrise and just before sunrise. Meanwhile, the lunar eclipse will best be viewed from eastern Asia, the Pacific regions and western areas of North America. People in eastern North America and Europe will only be able to see a partial eclipse, according to AccuWeather.
READ MORE: Elon Musk explains why space colonizers should choose 'fun' Mars over the moon
NASA and the Virtual Telescope Project are planning to stream the event live but those who miss it will not have to wait another 150 years for it to occur again: The phenomenon is expected to reappear in a decade's time.
Think your friends would be interested? Share this story!
You can share this story on social media: