New Jersey spent $42mn settling crimes committed by police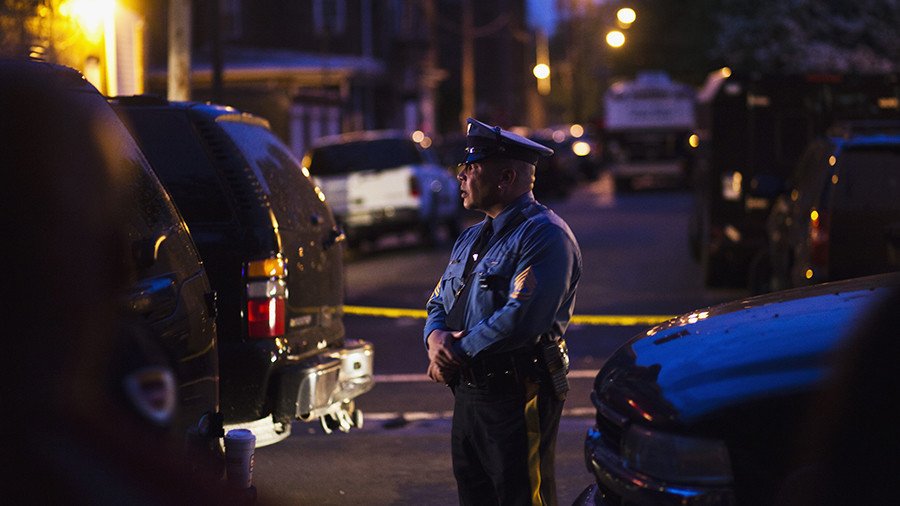 Local authorities in New Jersey have spent $42 million in taxpayer money to settle allegations of crimes committed by police, including murder, abuse and sexual misconduct, according to an explosive new report.
Abuse of power by police left at least 19 people dead, 131 injured, and seven documented sexual assaults, plus dozens of other offenses from false arrest to harassment, according to a two-year investigation by the USA Today Network.
"From internal affairs to the courthouse, a weave of secret investigations, quiet payouts, non-disclosure agreements and court-enforced silence ends up keeping horrendous conduct and multi-million-dollar payouts away from public scrutiny," said the report.
Among some of the reporters findings were:
Of the 531 officers named in lawsuits alleging abuses, at least 231 remain on the job after their employer settled with the accusers;

Some 68 police officers facing discipline were paid more than $700,000 in tax money to quietly resign. At least three found new jobs in law enforcement;

113 police departments have no written policies mandating random drug testing;

Of 243 cases examined from 2010 to 2017, the average settlement payout was $178,000.
Most towns feel no incentive to change police behavior, as the court settlements are paid for by funds from dozens of municipalities pooled in a joint insurance fund. The payouts are not announced to the public and the final amounts are usually hidden in non-disclosure agreements. The lawsuits are often settled before they make it to court.
USA Today reviewed more than 30,000 pages of police documents, court filings and settlements from 565 New Jersey municipalities.
In one instance, a 32-year-old Camden County Police Detective fathered a child with a 15-year-old he had sex with on multiple occasions between 2016 and 2017. Rafael Martinez, Jr was eventually charged with second-degree sexual assault and third-degree child endangerment. Prior to his arrest, he admitted he was the father of the child and signed the birth certificate.
In another incident that ended up costing taxpayers, Bayonne resident Jason Rios said he was wrongfully arrested. Rios called the police to say his car was on fire on August 29, 2010. By the end of the night he had been pepper sprayed, handcuffed and beaten by three police officers, according to court records.
In the lawsuit, Rios claimed that Sergeant Franco Amato watched as officers James Mahoney, Joseph Sharoshinksy and Roma Popowski took Rios to the ground and "savagely assaulted" him while handcuffed. Onlookers videotaped the incident. The city settled for $280,000 with no admission of wrongdoing by police. The three officers continued to work at the police department, though Mahoney retired in 2013.
The investigative team also found holes, conflicts and inconsistencies in police oversight that empowered errant police officers instead of disciplining them, so their behavior escalated and their acts became criminal.
The team found the allegations of police misconduct was often exacerbated when case after case showed police investigators failed to interview witnesses, ruled a complaint "unfounded" if an investigator was unable to reach a victim, or failed to interview more than one officer even though there might be several at the scene.
There are more than 33,000 officers in New Jersey, which doesn't officially license police officers or have a method for banning them, unlike most US states. Of at least 64,000 internal affairs complaints filed since 2011, just 226 – less than half of one percent – resulted in an officer being charged with a crime, and only 90 of those resulted in conviction.
You can share this story on social media: