Oops… Hawaii governor was late in retracting false missile alert because he 'forgot' Twitter login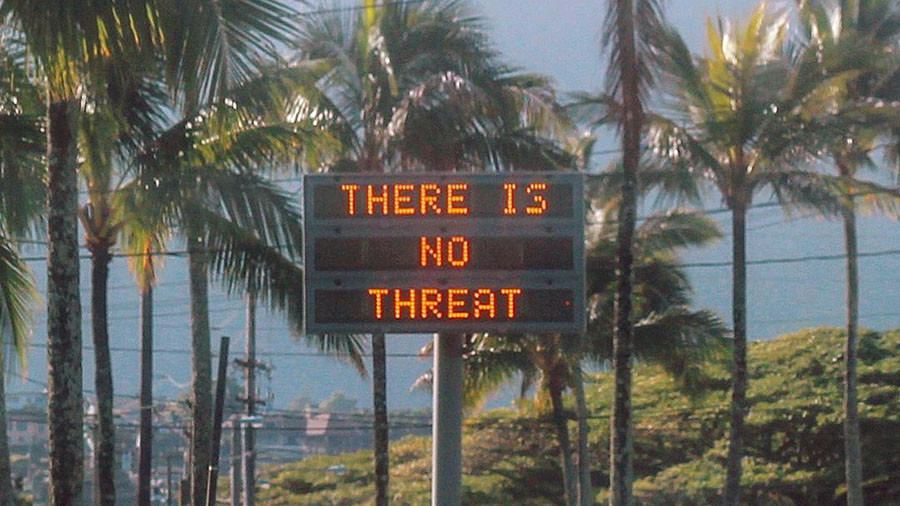 Governor of Hawaii David Ige failed to avert moments of horror for citizens caused by a false ballistic missile alert as he did not know the login and password for his Twitter account, local media have reported.
On January 13, an emergency alert of an incoming ballistic missile and calls to seek shelter caused panic among Hawaii residents. It took officials more than half an hour to retract the false warning and reassure the terrified residents that there was no danger.
The retraction of the alarm might have come earlier though…
Ige was aware of the false alert just two minutes after it went out to residents' phones, according to the Honolulu Star-Advertiser newspaper. However, the governor confessed that he could not access social media to tackle the situation immediately as he could not recall the password for his Twitter account.
Gov. David Ige explains that part of the delay in notifying the public that the Jan. 13 missile alert was a false alarm was because he did not know his Twitter password. pic.twitter.com/S3tmoswOpZ

— SA Politics (@starpolitics) January 22, 2018
"I have to confess that I don't know my Twitter account log-ons and the passwords, so certainly that's one of the changes that I've made," Ige told reporters when asked about what caused the delay after his State of the State address on Monday. "I've been putting that on my phone so that we can access the social media directly."
The governor's confession confirmed a previous report that he hadn't canceled the false alarm using social media as he does not operate his accounts himself.
Like this story? Share it with a friend!
You can share this story on social media: