'This is not a drill': Hawaii gets ballistic missile alert 'by mistake'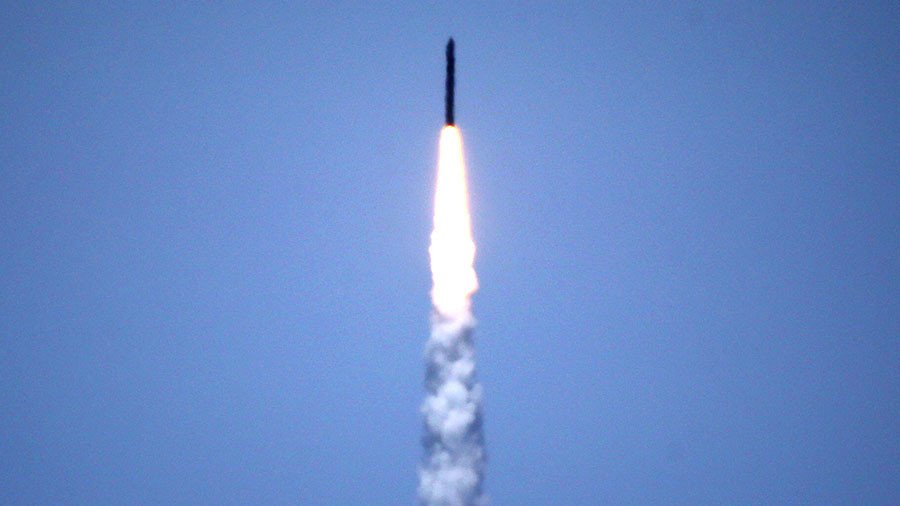 A text warning of an imminent incoming ballistic missile, which urged residents to "seek immediate shelter" was "accidentally" issued by Hawaii Civil Defense, briefly stirring panic and confusion on social media.
The emergency alert, which popped up on mobile phones across Hawaii shortly after 8am local time, read: "BALLISTIC MISSILE THREAT INBOUND TO HAWAII. SEEK IMMEDIATE SHELTER. THIS IS NOT A DRILL."
The message prompted panic and confusion, both on the ground and on social media.
According to reports emerging on social media, some people even tried to seek shelter from the "incoming missile" in storm drains.
Emergency phone lines were reportedly clogged with calls following the alert.
Another Civil Defense message, reassuring Hawaiians that the original alert was in fact false, has reportedly only reached some citizens after long delays, apparently due to the strain the event has put on local phone lines.
In a statement posted on Twitter, Rep. Tulsi Gabbard said the alert was a false alarm.
"This is a false alarm. There's no incoming missile to Hawaii. I have confirmed with officials there is no incoming missile," she said.
It was some 30 minutes after the alert that the Hawaii Emergency Management Agency confirmed the missile threat was non-existent.
The US military's Pacific command has also reassured citizens it was a false alarm, confirming it had "detected no ballistic missile threat to Hawaii" and that the message had been "sent in error."
The Federal Communications Commission (FCC) says it is launching a "full investigation" of the Hawaii missile alarm scare, with its head Ajit Pai calling the incident a "false emergency alert" on Twitter.
Meanwhile, the White House referred to the missile alert as "state exercise." "The President has been briefed on the state of Hawaii's emergency management exercise. This was purely a state exercise," said White House spokeswoman Lindsay Walters.
The incident occurred during a shift changeover when an employee pushed the wrong button, Hawaii Governor David Ige said. The official apologized for the false alarm, calling it "unfortunate and regrettable."
"It was a mistake made during a standard procedure at the change over of a shift, and an employee pushed the wrong button," he told CNN.
The incident has clearly shown that "government agencies are not prepared and lack the capacity to deal with emergency situations," said Speaker for the Hawaii House of Representatives Scott Saiki. The system that Hawaiian residents are supposed to rely on failed miserably, as it took some 30 minutes for the emergency services to issue a correction, the official stressed.
You can share this story on social media: