Shutdown ending: Senate votes to unblock temporary funding fix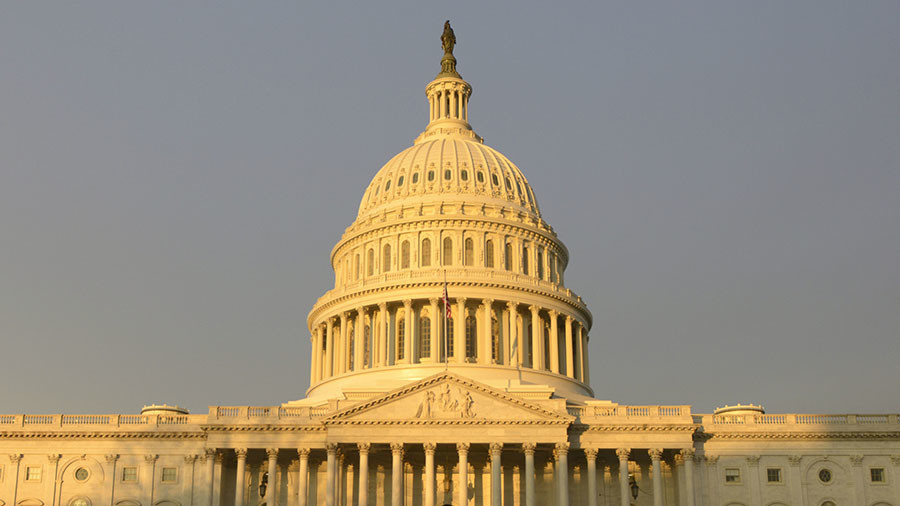 Three days into a government shutdown, the Senate voted to clear the path for funding US institutions through February 8. Democrats had blocked funding, demanding amnesty for migrants brought into the US as children illegally.
The final vote was 81 Senators in favor of ending debate on the continuing resolution, and 18 opposed. The resolution now heads to the House of Representatives and then back to the Senate for final approval, before the government can formally reopen.
The main point of contention is the fate of some 700,000 immigrants brought into the US illegally as children, whom the Obama administration protected from deportation under the executive action known as Deferred Action for Childhood Arrivals (DACA). The Trump administration announced in September that it would phase DACA out by March 2018, but the decision is currently tied up in the courts.
Senate Minority Leader Chuck Schumer (D-New York) said his party would vote to fund the government in exchange for the consideration of a bipartisan bill resolving the status of DACA recipients by February 8.
"The issue of the Dreamers demands resolution," Schumer said on the Senate floor, referring to DACA recipients.
Minority whip Dick Durbin (D-Illinois) called immigration "the civil rights issue of our time."
President Donald Trump has blamed the Democrats for shutting down the government for the sake of illegal immigrants over the interests of American citizens. Democrats have argued that Republicans have the majorities in both the House and the Senate, skirting the fact that a 60-vote majority was required in the Senate to pass the continuing resolution, leaving them in position to filibuster as Republicans only have 51 seats.
You can share this story on social media: