Pence: Iran nuclear deal is disaster & US will withdraw unless it's fixed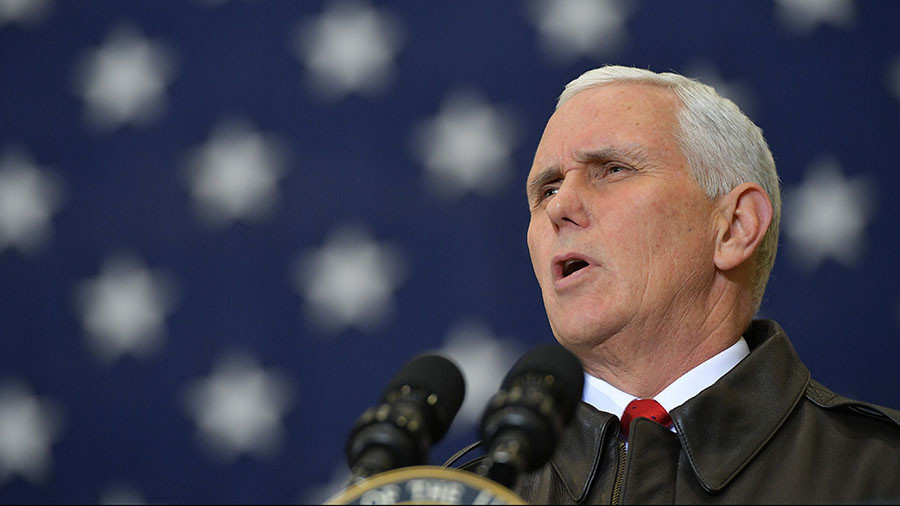 US Vice President Mike Pence has warned that Washington will not certify the "ill-conceived" Iran nuclear deal. He reiterated a previous threat from US President Donald Trump to withdraw from the accord unless it is fixed.
"The Iran nuclear deal is a disaster and the United states of America will no longer certify this ill-conceived agreement," US Vice President Mike Pence said Monday addressing the Israeli parliament, the Knesset.
"Unless the Iran nuclear deal is fixed, President Trump has said the US will withdraw from the Iran nuclear deal immediately," Pence said, adding that Washington is working to effectively curb Iran's alleged nuclear and ballistic programs.
"I have a solemn promise… The US will never allow Iran acquire a nuclear weapon," the vice president told Israeli lawmakers.
Trump has repeatedly attacked the Iranian nuclear deal, accusing Tehran of violating the accord officially known as the Joint Comprehensive Plan of Action (JCPOA), despite the International Atomic Energy Agency (IAEA) saying that Iran is in full compliance. Other parties of the deal – Britain, France, Germany, China, and Russia – have all criticized Washington's rhetoric.
On January 12, Trump warned that he would for the last time waive economic sanctions that were lifted under the nuclear deal in 2015. He also said that the US would pull out of the accord if certain "terrible flaws" are not fixed. Specifically, Trump called for the removal of the so-called "sunset clauses," which allow Iran to gradually resume nuclear activities in the next decade.
Tehran earlier rejected proposals calling for "fixes" to the nuclear deal. On Monday, US Secretary of State Rex Tillerson said that Britain, France and Germany have "a common view" that "some areas of Iran's behavior should be addressed."
Speaking after the meeting with British Prime Minister Theresa May, National Security Adviser Mark Sedwill and Foreign Secretary Boris Johnson; Tillerson said that a working group will meet next week to discuss how to address the alleged flaws.
Johnson said that Britain was committed to collectively working on the Iran issue with its partners, but added that it was important not to "vitiate the fundamentals of the Iran nuclear deal."
Think your friends would be interested? Share this story!
You can share this story on social media: