Iran nuclear deal collapse could spell grave consequences for the Korean peninsula – Lavrov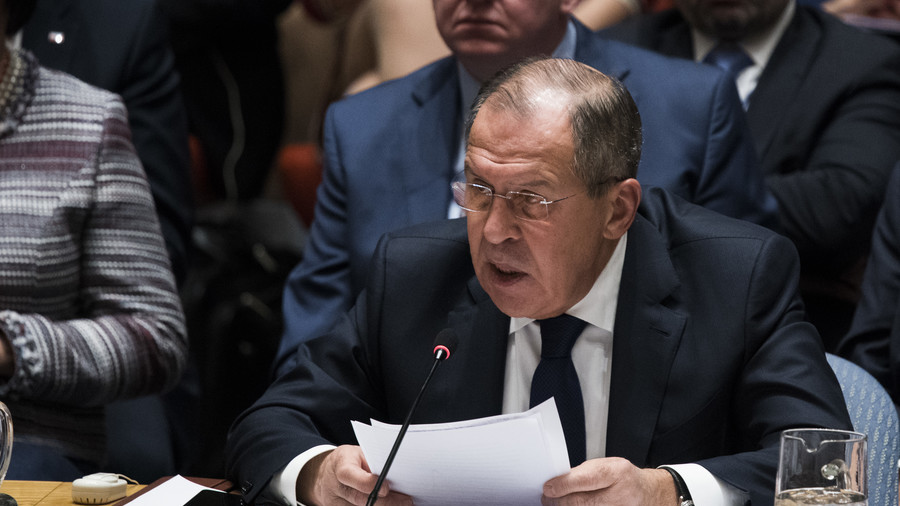 The potential collapse of the nuclear deal with Iran could set a dangerous precedent and will have serious consequences for the tense standoff on the Korean peninsula, Russia's Foreign Minister Sergey Lavrov has warned.
Tensions between North Korea and the international community have steadily been rising over Pyongyang's nuclear weapons program. An already volatile situation has been further inflamed by hostile rhetoric and military provocations from both North Korean leader Kim Jong-un and US President Donald Trump.
The case with Iran, whose own nuclear program is likewise viewed with suspicion by the US, has been soothed, so far, by the Joint Comprehensive Plan of Action (JCPOA) – agreed to in 2015 by Iran and the five permanent members of the UN Security Council plus Germany, the so-called P5+1.
"It is evident that the failure of the Joint Comprehensive Plan of Action, especially through the fault of one of the participants in the P5+1 group, will become an alarming signal for the whole architecture of international security, including prospects for the settlement of the nuclear problem of the Korean peninsula," Lavrov said before a meeting of the UN Security Council. Russia's Foreign Minister underlined that scrapping JCPOA will undermine any deal made with Pyongyang.
Last week, Trump announced that he would waive the economic sanctions on Iran, lifted under the JCPOA agreement, which sees Tehran scale back its nuclear program in exchange for an easing of sanctions. He warned America's European allies, however, that Washington could still pull out of the agreement if its terms were not met. Trump previously referred to JCPOA as the "worst deal ever."
At the UN, Lavrov reiterated the importance of seeking a peaceful solution to the Korean crisis. He again put forward the "double-freeze" strategy proposed by Russia and China, in which the US and its allies cease major military exercises in the region in exchange for Pyongyang suspending its nuclear and ballistic missile program.
"We reaffirm the relevance of the road map proposed by Russia and China in the interests of an exclusively peaceful settlement of this problem," he said.
Washington has consistently rejected the plan. It did so again at a joint summit with Canada this week, proposing more sanctions on Pyongyang instead. In an interview with Reuters Wednesday, Trump said military action is still very much an option.
You can share this story on social media: