UN watchdog confirms Iran's compliance with nuclear deal amid calls to renegotiate P5+1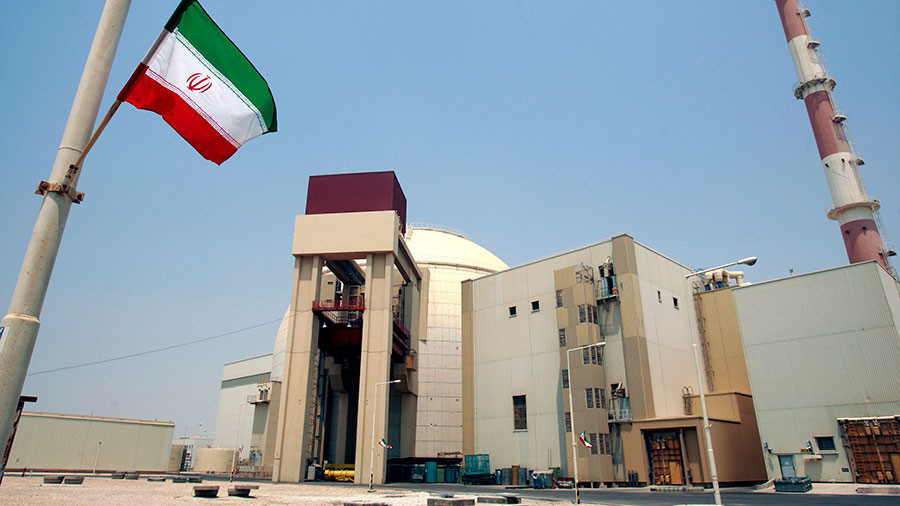 Iran has remained within the limits of the 2015 nuclear deal struck with six world powers, a fresh report by the International Atomic Energy Agency (IAEA) has said, amid new calls to renegotiate the strategic accord.
Iran "has not enriched" uranium above prescribed levels, stated the confidential quarterly IAEA document, issued Sunday and seen by AFP and Reuters. Tehran's stockpile of enriched uranium was under the agreed limit of 300 kilograms envisaged in the Joint Comprehensive Plan of Action (JCPOA), the IAEA added.
Iran is cooperating with the IAEA, as its inspectors experienced no barriers in gaining access to the desired nuclear sites in the country. The UN watchdog, previously, confirmed Tehran's compliance with the agreement on numerous occasions, underlining that it's being subjected to the "world's most robust nuclear verification regime."
Sunday's report was the first issued by IAEA after Donald Trump refused to recertify Iran's compliance with the accord in October, citing "multiple violations" by Tehran. The president gave Congress 60 days to consider whether the US should re-impose sanctions on Iran, even hinting at Washington's complete withdrawal from the deal. The US also imposed a fresh set of restrictions against the Islamic republic, unrelated to its nuclear program.
Trump has been critical of the agreement, calling it "the worst deal ever" because, as he says, it affords Tehran unfair advantages.
On Friday, French President Emmanuel Macron joined the chorus, also speaking of the possibility of amending the nuclear deal with Iran to cover ballistic missile development, and to avoid what he called a "North Korean" scenario in the Middle East. The Iranian nuclear agreement "must be preserved," but "complemented with two pillars," which include Iran's "ballistic activity" and "hegemony throughout the region," the French leader said during his visit to the United Arab Emirates.
READ MORE: Macron wants to amend Iran nuclear deal to avoid Tehran's 'hegemony' in Middle East
Tehran responded to Macron's suggestions by pointing out that the nuclear program and the ballistic missile development were separate issues that shouldn't be mixed. "France is fully aware of Iran's firm stance towards its defense capabilities, viewing it as non-negotiable," Bahram Qassem, Iran's Foreign Ministry spokesman, made clear, adding, that the agreement was "not renegotiable and Iran doesn't allow the other sides to annex other issues to it."
The 2015 deal between Tehran and six world powers – China, France, Germany, Russia, the US, and the UK – involves, in broad terms, the removal of sanctions against Iran in exchange for Tehran curbing its nuclear program.
READ MORE: Iranian missiles have enough range to strike US targets – Revolutionary Guard chief
Following Trump's refusal to recertify the accord, Tehran pledged its commitment to the deal no matter what. It added that the US stance will lead to its international isolation. The EU also criticized American threats to withdraw from the JCPOA by reminding Washington that the P5+1 initiative was no bilateral agreement. Russia's Foreign Minister, Sergey Lavrov, warned in October that efforts to renegotiate the Iranian deal would jeopardize international security, as it "may bury this important agreement in the sphere of strategic stability and nuclear non-proliferation."
You can share this story on social media: