TV crew arrested smuggling fake bomb past TSA in Newark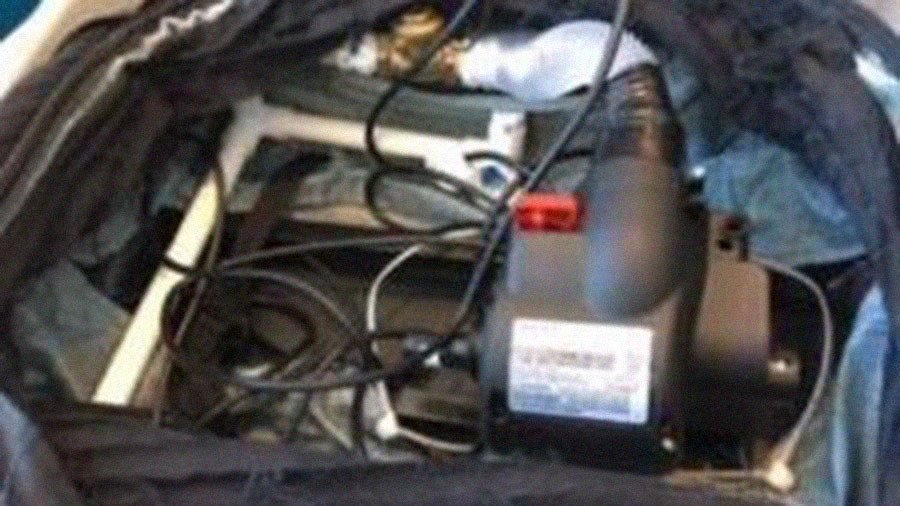 Several television crew members were arrested after attempting to sneak a fake explosive through Newark International Airport in an apparent "stunt" to capture the TSA's reaction and the mass chaos of a bomb scare on camera.
Transportation Security Administration (TSA) spokeswoman Lisa Farbstein said in a statement that nine members of a film crew were arrested Thursday after TSA officers detected a suspicious item in one of their carry-on bags.
Farbstein said the crew was carrying a device that "had all of the makings of an IED (improvised explosive device)."
Several arrested by police on Thursday after @TSA detected a suspicious item in a carry-on bag at a Newark Airport checkpoint. Theyattempted to intentionally carry an item in a carry-on bagthat had all of the makings of an IED and film it for a TV show. TSA caught them. pic.twitter.com/DCMa0ucAcl

— TSAmedia_LisaF (@TSAmedia_LisaF) January 19, 2018
The suspects failed to make it through the security checkpoint at Newark International Airport in New Jersey, and they were arrested by Port Authority Police.
"Transportation security is serious business," Tom Carter, the Federal Security Director for New Jersey TSA, said in a statement. "Our officers did an excellent job in detecting the device and following protocol once it was identified. I am proud of the way it was handled by our TSA team, by the Port Authority Police and our Federal law enforcement partners."
The crew told officers they were working on a television show and wanted to see if one of them could carry the device through security while other crew members "covertly filmed the encounter."
The suspects were reportedly working on a CNBC show called "Staten Island Hustle," and wanted to record the TSA's reaction when they found the bomb, as well as the panic that a bomb scare would cause, sources told New York Daily News.
However, a bomb tech just happened to be at the airport at the time and quickly determined that the device was not dangerous, a source told New York Daily News.
"The TSA bomb tech just happened to be (at the checkpoint)," the source said. "He quickly looked it over, said it was nothing and they were taken in."
The crew reportedly hired an engineer to construct the device, which was made out of a motor, wires and PVC pipes, sources told New York Daily News. Because the device was made to look like a homemade IED, the FBI was called in to consult on the arrest, according to New York Daily News.
"This type of stunt is reckless, dangerous, uninformed and totally insensitive to the reality of the terror threat we face. It is the equivalent to yelling 'Fire!' in a crowded theater or using a toy gun to rob a bank and then claiming that it was just a toy, just to see what happens," Carter said. "There is simply no excuse for trying to do something like this knowing it had the great potential to cause panic with the intention of turning that panic into a reality show. The reality is that all of these individuals were arrested and face heavy civil penalties as well."
The Essex County Prosecutor's Office will likely charge the crew with causing a false public alarm, interference with transportation and conspiracy, a law enforcement source told New Jersey's Star-Ledger. Each of the crew members faces possible civil penalties of up to $13,000 for each violation.
The suspects were allegedly working for the Endemol Shine Group, a Dutch production company that contracts with CNBC, sources told the Star-Ledger.
Julie Holland, a spokesperson for Endemol Shine North America, told the Star-Ledger that they are "looking into the details of what happened as a matter of priority and are in contact with relevant authorities on the ground."
"While this process is ongoing we are unable to comment further but in the meantime, we sincerely apologize for any disruption caused," Holland said.
You can share this story on social media: