'Shoot black kids' smoking weed, police chief advises recruit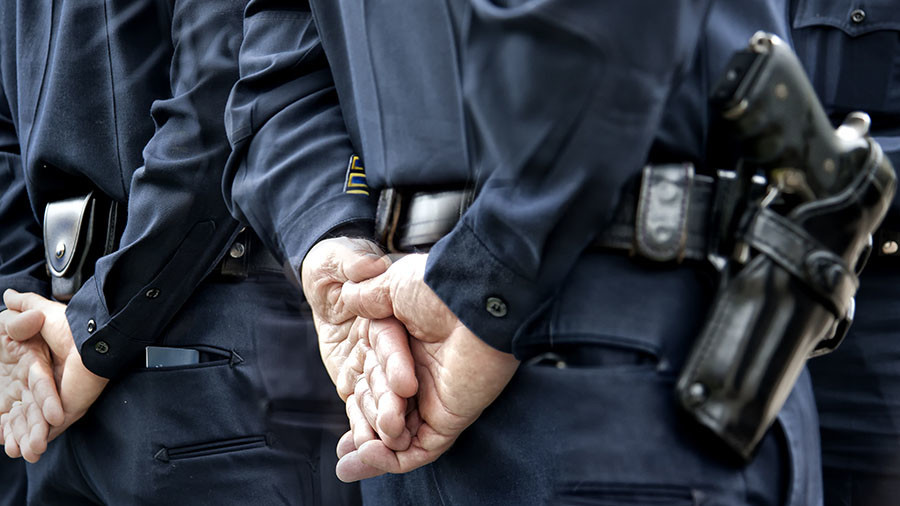 A former assistant police chief in Kentucky advised a recruit to "shoot" black youths smoking marijuana and to have sex with their mothers if he finds them attractive.
The police recruit asked Todd Shaw what would be "the right thing to do," if he encountered juveniles smoking marijuana.
"If black, shoot them," Shaw responded, according to a letter written by Mike O'Connell, the Chief Legal Officer for Jefferson County to the Mayor of Prospect, John Evans.
Shaw continued with outlandish answers when asked what to tell the kids' parents, WDRB reports.
"Call their (pa)rents … If mom is hot then f**k her… If dad is hot then handcuff him and make him suck my d**k... Unless daddy is black. Then shoot him," he wrote, according to the outlet.
"There is no place in police departments for men or women who hold such strongly held prejudices, including recommending shooting people simply because of their race," O'Connell wrote to the mayor.
The prosecutor said his office would not move forward with any pending cases in which Shaw was involved. More than 20 cases were dismissed as a result. The name of the police recruit has not been released.
Shaw had made the comments in Facebook messages which were found by prosecutors investigating possible criminal charges against him for allegedly interfering in a sex abuse probe.
READ MORE: 'I can't breathe!' Video shows police pepper-spraying black man in restraining chair
The probe focused on two Louisville police officers who were charged with sexually abusing teenagers. Shaw was being investigated for providing illegal assistance to one of the officers.
He sued the the cities of Prospect and Louisville in an effort to keep the messages private, but a judge ruled Thursday that his level of responsibility as an assistant police chief "lends itself to a higher level of public scrutiny."
Think your friends would be interested? Share this story!
You can share this story on social media: