Doctor facing first female genital mutilation case in US has sex charge dropped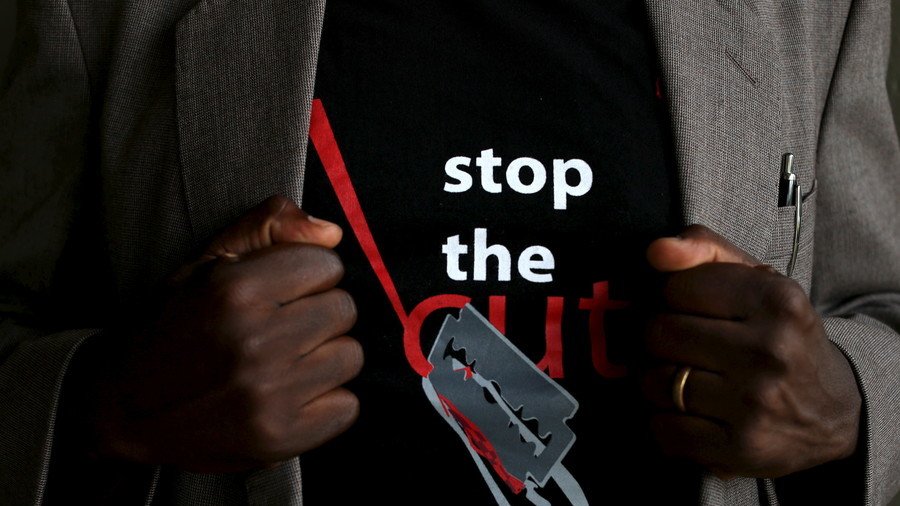 A federal judge has dismissed the most serious charge of 'criminal sexual activity' against a Michigan doctor charged in the first female genital mutilation (FGM) case in the US.
US District Court Judge Bernard A. Friedman dropped the count – the most severe charge Dr Jumana Nagarwala was facing as it carried a sentence of up to life in prison – reducing the counts from seven to six.
The prosecution alleges that Nagarwala performed FGM on two 7-year-old girls from Minnesota last February 2017 in Livonia, Michigan. Eight people have been charged in relation to the case, one of which is Dr Fakhruddin Attar, who allegedly allowed Nagarwala to perform the procedure in his clinic.
Nagarwala's defense attorneys argued the government was using the definition of 'criminal sexual conduct' under state law and 'sexual act' from another federal statute to characterize FGM as a 'criminal sexual activity.'
Judge Friedman agreed with the defense that the alleged conduct does not qualify as sexual activity because the doctors did not touch the girls' genitalia for sexual gratification or to abuse, humiliate or degrade the victims.
"We're thrilled for our clients that the law was followed," Attar's lawyer Mary Chartier told Detroit News on Sunday. "This is going to be a long fight, but we're confident they'll be vindicated."
The other defendants include four mothers accused of subjecting their daughters to the procedure, and Dr Attar's wife, who is accused of holding the girls' hands during the procedures and lying to investigators.
READ MORE: 'Huge increase' in female genital mutilation in Germany
The group is accused of conspiracy to carry out FGM on the girls as part of a religious procedure practiced by an Indian Muslim sect, the Dawoodi Bohra. Prosecutors in the case say the girls were cut, while the defense argues the procedure performed on them was benign and not FGM.
One girl told the FBI that Nagarwala "pinched the place [where] she goes pee," according to a court filing. Medical examinations meanwhile found the girls' genitals did appear to have been altered, with some scar tissue and healing lacerations.
READ MORE: Up to 100 girls likely involved in landmark genital mutilation case – US govt
Nagarwala is suspected of using Attar's clinic to carry out the procedure for more than a decade. The government estimates the doctor performed as many as 100 FGM procedures throughout her career and allege that she tried to cover up her crimes by telling her religious community to "deny everything."
Both Nagarwala and Attar face up to 20 years in prison if convicted of the other remaining charges.
You can share this story on social media: