Detroit doctor charged with female genital mutilation of 7yo girls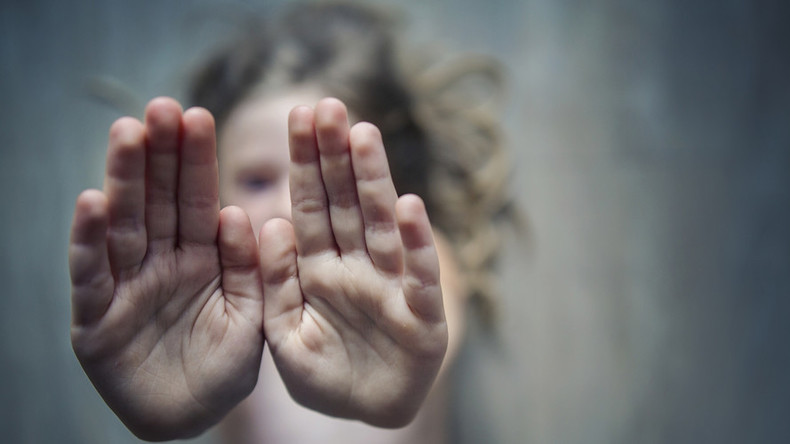 In what's likely to be a first for the US court system, an emergency room physician is alleged to have transported girls and performed female genital mutilation on them. If convicted of all charges, the doctor faces a life sentence in federal prison.
Dr. Jumana Nagarwala of Northville, Michigan, was arrested Wednesday and arraigned on Thursday, according to a Department of Justice press release. She is charged with three felonies: Female Genital Mutilation (FGM); transportation with intent to engage in criminal sexual activity and conspiracy; and making a false statement to a federal officer, according to the criminal complaint filed Wednesday in the US District Court for the Eastern District of Michigan.
"According to the complaint, despite her oath to care for her patients, Dr. Nagarwala is alleged to have performed horrifying acts of brutality on the most vulnerable victims," Acting Assistant Attorney General Blanco said in the announcement. "The Department of Justice is committed to stopping female genital mutilation in this country, and will use the full power of the law to ensure that no girls suffer such physical and emotional abuse."
Nagarwala purportedly carried out FGM on two 7-year-old girls in a medical office in Livonia, Michigan, according to the complaint, despite never having billed patients for any procedure from there. The FBI doesn't even believe she works there, but rather an emergency room in Detroit.
The Detroit News reported that a 44-year-old physician of the same name is listed on the Henry Ford Health System website as having hospital privileges in Detroit and West Bloomfield Township. A spokesman with Henry Ford confirmed to the news outlet that Nagarwala works in the system and was on administrative leave.
The DOJ believes this is the first case brought under Title 18, US Code, Section 116, which criminalizes FGM, or "knowingly circumcis[ing], excis[ing], or infibulat[ing] the whole or any part of the labia majora or labia minora or clitoris of another person who has not attained the age of 18 years," according to the announcement.
The criminal complaint describes Nagarwala as "a member of the community" that for religious or cultural reasons, mutilates female private parts, in order to "suppress female sexuality in an attempt to reduce sexual pleasure and promiscuity."
A court order dating back to February revealed Nagarwala's phone records, which the FBI found showed calls between her and a Minnesota family of a girl who just turned 7, who is referred to in the complaint as Minnesota Victim One, or MN-V-1.
MN-V-1 told an FBI child forensic interviewer she was on a "'special' girls' trip" with another 7-year-old girl, referred to as MN-V-2 in the complaint, when they saw a doctor because "our tummies hurt." MN-V-1 was told not to talk about what the doctor did "to get the germs out."
The FBI also obtained security camera footage showing the girls with adults at a hotel in Michigan the night before the alleged FGM operation.
MN-V-2 said she "got a shot" and that her parents said it was a secret. She described to the FBI being barely able to walk and feeling pain down to her ankle. Her parents told agents she received a "cleansing" of extra skin.
The FBI believes other children may have been victims from 2005 to 2007, including some who live in Michigan.
During an interview with a federal agent, Nagarwala was told that making false statements to a federal officer was a criminal offense, according to the complaint. She then acknowledged FGM was illegal in the US, but that she had no knowledge of FGM being performed in her community, and claimed never to have performed it on minors, or to have been involved in any such procedures.
READ MORE: Female genital mutilation 'parties' taking place in UK despite ban
Both FGM and making a false statement to a federal officer are felonies that carry a five-year prison sentence, while transportation with intent to engage in criminal sexual activity is a 10-year felony.
The Detroit News reported she appeared in front of Magistrate Judge Anthony Patti on Thursday wearing a "light-colored, matching dress and khimar, or veil that covered her head, neck and shoulders."
The judge reportedly scheduled a detention hearing Monday afternoon, where her lawyer and the DOJ will make their cases as to whether she should or not be held in prison while awaiting trial. Until Monday, however, she will be behind bars.
Female genital mutilation is an internationally recognized violation of human rights.