'Designer vagina' surgeons could face female genital mutilation charges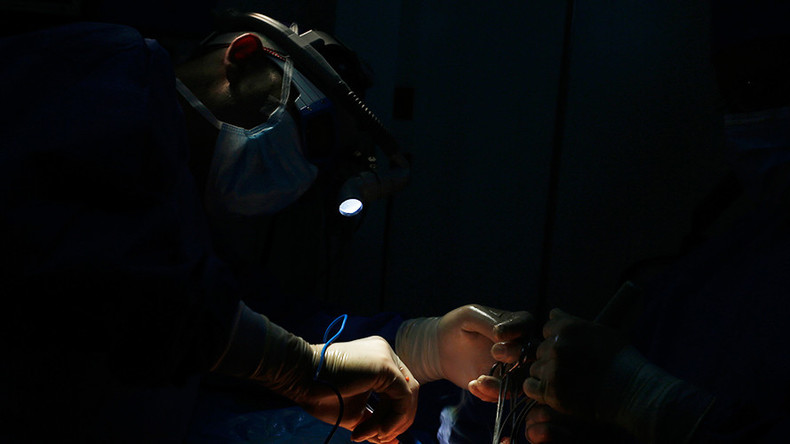 Plastic surgeons who have undertaken 'designer vagina' jobs in Britain could face female genital mutilation charges, it has emerged.
Prosecutors are considering whether to use laws against female genital mutilation (FGM) in three cases where doctors carried out cosmetic surgery on adult women, according to the Evening Standard.
All the women paid for and consented to the private surgery in the belief that it would make them more attractive.
Scotland Yard says it is looking into whether the doctors' actions involved a potential breach of legislation outlawing FGM. Two of the doctors are in London and the other is in Cheshire.
No one has ever been convicted of carrying out FGM in Britain, after the first prosecution to reach the courts resulted in acquittal last year. The Crown Prosecution Service (CPS) faced criticism over the case.
Campaign groups against FGM have said there is a double standard in how the law is applied. It says ethnic minority communities which have traditionally practiced mutilation are being targeted by law enforcers, while surgery carried out on white women for cosmetic reasons is tolerated.
In September, MPs on the Home Affairs Select Committee said there was still ambiguity over the scope of the law, urging the government to state specifically whether female genital cosmetic surgery would be a criminal offense.
"We cannot tell communities in Sierra Leone and Somalia to stop a practice which is freely permitted in Harley Street," the committee's report said.
Two years ago, the Home Office warned that the operations may be illegal unless there was a medical or psychological reason for them. That prompted renewed attention to the issue from police and prosecutors, resulting in the criminal investigation against the doctors.
Prosecutors are reportedly assessing whether bringing charges is in the public interest. Sources told the Evening Standard that since the application of law to 'designer vagina' surgery has not been tested in court, government departments are being consulted.
"So-called designer vagina surgery is classed as FGM when it comes to rules on mandatory reporting. The question is whether it is in the public interest to prosecute," a source said.
There are no official figures on the number of cosmetic genital operations being carried out, since many are conducted privately. However, doctors believe the surgery is becoming more common.
A study by the Royal College of Obstetricians and Gynaecologists has blamed the trend on "marketing by the private sector" and images online. Doctors say women are being pressured by "unrealistic representations of vulval appearance in popular culture."
A report by the British Society for Paediatric and Adolescent Gynaecology on labia reduction has warned that there is "no scientific evidence" to support the practice and that the health risks, particularly to girls under 18, include infection and a loss of sensitivity.
There are similar concerns about the surgery designed to increase the size of the G-spot and tighten the vagina.
You can share this story on social media: