Darrell Issa to retire from Congress amid record GOP exodus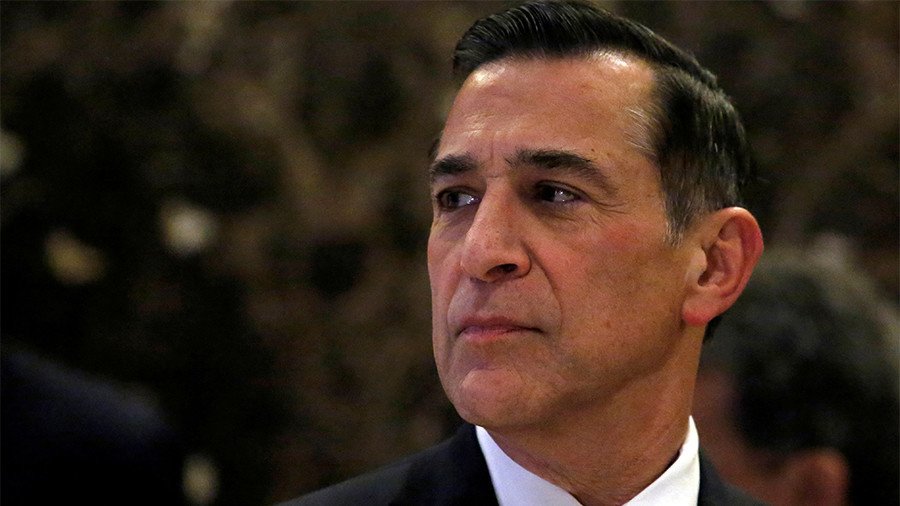 California Congressman Darrell Issa is now the 31st Republican to decide against running for reelection this year, giving Democrats a chance to flip the San Diego-based district for the first time in 14 years.
Rep. Issa announced Wednesday that he will not seek reelection in California's 49th district this November, becoming the 31st Republican to leave the House since President Donald Trump was elected.
"Throughout my service, I worked hard and never lost sight of the people our government is supposed to serve. Yet with the support of my family, I have decided that I will not seek re-election in California's 49th District," the 9-term congressman said in a statement.
The last time one party had so many retirees was in 1994, when 28 Democrats retired and Republicans regained control of Congress.
Democrats would need to win 24 seats to retake control of the House in November.
Issa, 64, was nearly unseated in 2016 when Democratic Douglas Applegate came within 1,700 votes of winning the northern San Diego-county based seat, according to data from the California Secretary of State.
Applegate, who has already announced he is running for the same seat this year, tweeted Wednesday that a "blue wave" is coming to San Diego and Orange County.
However, Applegate will be facing off against three other Democrats, including Orange County environmental lawyer Mike Levin, San Diego real estate investor Paul Kerr and former State Department and United Nations aide Sara Jacobs.
Jacobs has been endorsed by EMILY's List; Navy veteran Paul Kerr; and environmental attorney Mike Levin.
With four Democrats running for the same seat, Rep. Steve Stivers (R-Ohio), chairman of the National Republican Congressional Committee (NRCC), predicted that the district will have "one of the bloodiest primaries in America."
"While Democrats fight with each other, Republicans will focus on fighting Democrats — and that's how we plan to win. We look forward to facing whoever limps out of the Democrats' battle royale: black and blue, and broke," Stivers said in a statement.
On Monday, Rep. Ed Royce (R-California), the chairman of the House Foreign Affairs Committee, also announced he would not seek reelection in California's 39th congressional district, which includes parts of Los Angeles, Orange, and San Bernardino counties.
Former Secretary of State Hillary Clinton won Issa's district by about seven points and Royce's district by nearly nine points during the 2016 presidential election, leading many to believe that Democrats could flip both districts this year.
The Democratic Congressional Campaign Committee (DCCC) said Issa's retirement "means we are in a strong position to elect a Democrat to the 49th District this fall."
"California Republicans clearly see the writing on the wall and realize that their party and its priorities are toxic to their reelection chances in 2018," Drew Godinich, spokesman for the DCCC, said in a statement.
Following Issa's announcement, the non-partisan Cook Political Report moved the 49th district from a "toss up" to "lean Democratic."
The report states that Republicans could still win the district if Democrats split the vote, but the report states that it would require "a very elaborate set of circumstances."
After Royce announced his retirement on Monday, the Cook Political Report also moved his district from "lean Republican" to "lean Democratic."
For nearly a year, hundreds of activists with Indivisible San Diego have gathered outside Issa's office in Vista, California on a weekly basis to protest against the congressman.
On Tuesday, a group of more than 400 activists gathered outside Issa's office to hold a "retirement party" for the congressman, complete with festive signs and a cake that read "out with the old, in with the new, bye Issa, we won't miss you."
You can share this story on social media: