Royce rolls: Congressman, fervent decrier of Russia, won't seek re-election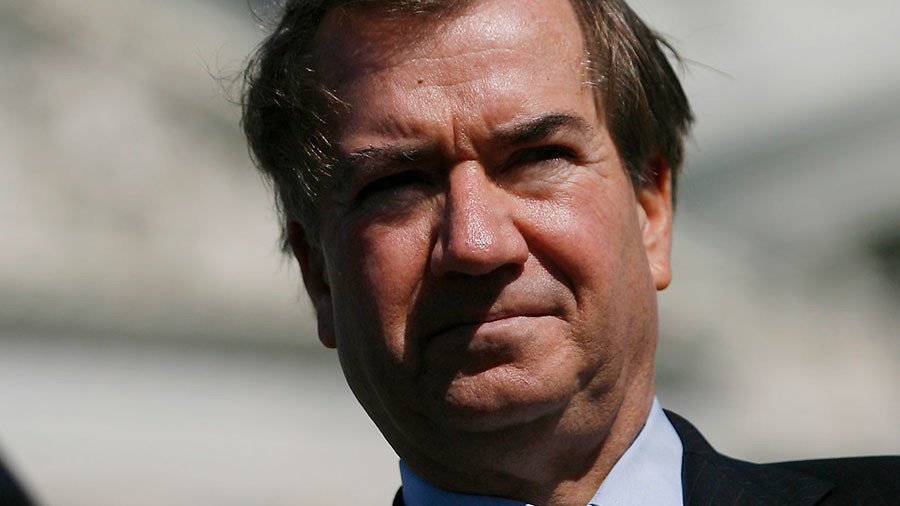 House Foreign Affairs Committee chief Ed Royce (R-California) says he will not run for a 14th term in 2018. Royce, who once claimed the success of RT is fueled by the "KGB," however, still has his sights set on Russia.
Royce, who represents California's 39th congressional district in southeast Los Angeles and Orange County, made his announcement Monday. He is part of a wave of some 30 Republicans in the House who have announced they are retiring, resigning or running for another office, according to Reuters.
The lawmaker would have had to relinquish his post as head of the Foreign Affairs Committee after 2018, even if he decided to run for re-election, because congressional Republicans impose term limits on committee leadership.
In a statement, the legislator said he wants to have his last year in Congress to revolve around leading the foreign affairs panel "on the urgent threats facing our nation," which he listed as Russian, Iranian and North Korean efforts to "weaponize information to fracture western democracies" as well as the terrorist threats in Central Asia and Africa.
Royce's decision not to run comes on the same day President Donald Trump sent the US Senate his nomination of Royce's wife, Marie, as an assistant secretary in the US State Department, which is overseen by the foreign affairs panel.
During his time in Congress, Royce has taken a hard line against Russia, especially as the investigation into alleged collusion between Moscow and Trump got underway.
Earlier this summer, during a breakfast meeting at the Ripon Society (GOP public policy organization), Royce voiced concern over the rise of anti-American trends in Central and Eastern Europe. The congressman blamed the trend on Russia.
"If you remember back to the 1980s, the United States was very effective using Radio Free Europe and Radio Liberty. It is now the case that Moscow is every bit that effective," he said.
Royce said he was mostly worried by "Sputnik and RT television and especially the social media that's being deployed."
"You can monitor in all the former Soviet states the feelings about [Russian President Vladimir] Putin and watch them increase arithmetically year after year in the Gallup polling. At the same time, you can also monitor the feelings about the UK and the United States and watch them plummet," Royce told guests at the breakfast.
Royce said the Russian campaign is "successful not only because they are putting a billion dollars a year into it, but also because the KGB has become so damn effective at it."
It was not clear which service Royce was talking about since the KGB ceased to exist together with the Soviet Union in 1991.
He also appeared to be woefully misinformed, as RT's budget in 2017, which Royce was referring to, was roughly $300 million, a few million short of "a billion dollars." This includes financing for all of its digital platforms and seven television channels, according to the organization's press office. As for Sputnik news agency, it was funded in the amount of about $100 million in 2017.
This is compared to the 2017 budget of the US Broadcasting Board of Governors, which runs Radio Free Europe and Voice of America, which came in at over $748 million.
You can share this story on social media: