Home of Roy Moore accuser burned to the ground in suspected arson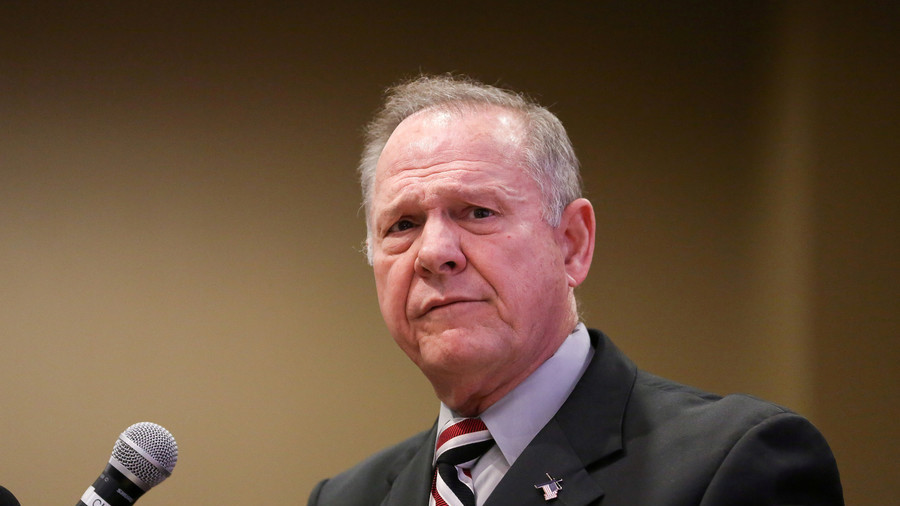 The home of a woman who accused Senate candidate Roy Moore of sexual harassment has burned down in what is being investigated as a possible arson attack.
Tina Johnson, who alleged in November that Moore groped her in his office in 1991, said Friday that her house in Gadsden, Alabama had burned down on Tuesday morning. None of the family were home at the time of the fire.
The local fire department extinguished the blaze, but Johnson says her home and all of her belongings are destroyed. "I am devastated, just devastated," Johnson told AL.com Friday morning. "We have just the clothes on our backs."
READ MORE: Victor over Roy Moore says US should 'move on' from Trump's alleged sexual misconduct
The fire is now "under investigation by the Etowah County Arson Task Force" and "investigators are speaking to a person of interest," according to a statement released by the department.
The statement was later updated to clarify that "the ongoing investigation does not lead us to believe that the fire is in any way related to Roy Moore or allegations made against him," and adding that "more details will be released when warrants are obtained."
Moore, the Republican nominee in Alabama's special election and former chief justice of the Alabama Supreme court, was backed by US President Donald Trump, despite nine women coming forward in November with allegations of sexual misconduct, assault, and molestation.
One woman, Leigh Corfman, alleged that Moore initiated a sexual encounter with her when she was 14 and he was in his 30s.
READ MORE: 'Desperate attempt': Roy Moore cries fraud in Alabama senate loss
In December, Moore lost the Senate race to Democrat Doug Jones, in what was considered a shock victory. Moore initially refused to concede defeat, claiming voter fraud influenced the outcome. An Alabama judge eventually ruled against Moore's move to prevent the certification of Jones, who was sworn in on Wednesday.
You can share this story on social media: