Trump urges crowd to 'vote for Roy Moore,' blasts Senate hopeful's accuser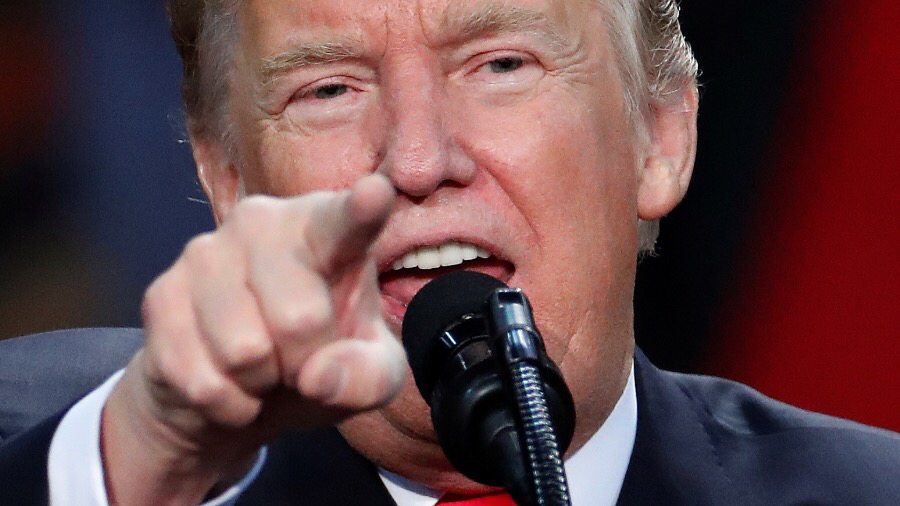 President Donald Trump has amplified his support for Alabama US Senate candidate Roy Moore in a no-holds-barred rally speech in Florida. He also had choice words for Gloria Allred, who is representing several women accusing Moore of sexual assault.
During Friday night's speech in Pensacola, Florida, just 25 miles from the border of Alabama, Trump urged people to vote for Republican candidate Moore, who is expected to win a close race with Democratic challenger Doug Jones in the upcoming special election Tuesday.
"Get out and vote for Roy Moore," Trump said. "We can't afford to have a liberal Democrat who is completely controlled by Nancy Pelosi and Chuck Schumer. We can't do it."
READ MORE: Roy Moore's accuser admits she 'added notes' to yearbook
Trump went on to dub Jones "a little puppet" before turning attention to lawyer Gloria Allred and one of the nine women she represents, who accuse Moore of unwanted sexual advances or assault. One of those women, Beverly Young Nelson, came forward earlier Friday to admit that she added to a yearbook inscription from Moore in 1977, when she was a teen and he in his 30s. The admission led to Moore's campaign discrediting all of her claims.
"So did you see what happened today, you know, the yearbook? Did you see that?" he said. "There was a little mistake made, she started writing things in the yearbook. Ah, what are we gonna do. Gloria Allred, anytime you see her, you know something's going wrong."
The Alabama Senate seat up for grabs was left open when Attorney General Jeff Sessions left the Senate to assume his new position earlier this year.