Parking lot pyrotechnics: Car's out-of-control fireworks spark panic (VIDEO)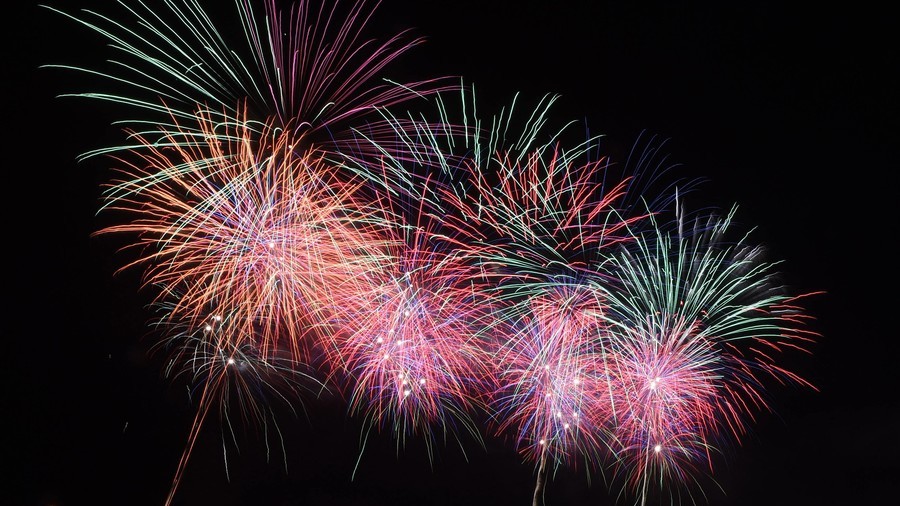 A parked car became a bizarre and unexpected centerpiece for New Year's Eve revellers in Houston, Texas when a cache of fireworks exploded inside the vehicle.
The Dodge Charger was parked in front of the World Food Warehouse on the city's Beechnut Street when streams of colorful fireworks began to shoot from the windows and trunk.
Footage filmed by eyewitness Jonathan Garza shows the incredible moment a stash of fireworks, presumably for the evening's New Year celebrations, ignited.
In the video, people can be seen flocking to get a glimpse of the bizarre light show. At one point a man warns people to back off, fearing that the car's fuel tank could explode.
"Oh my god, there's actually a fire," he shouts. "Hey, the fuel tank, the fuel tank."
According to ABC 13, a stray firework landing in the car's open trunk caused a chainreaction that set off around 600 fireworks that were being stored inside.
READ MORE: Fireworks, freezing and flames: How the New Year was celebrated across America (VIDEOS, PHOTOS)
The owner of the fire-damaged vehicle, Hurara Hassan, described how his girlfriend had to flee the vehicle during the incident.
"I was scared because my girl was in the car," he told ABC 13. "I ran to go see, but luckily she ran out." There were no reports of any injuries following the fiery and bizarre incident.
You can share this story on social media: