Colorado gunman's mental problems reported to authorities a month before shooting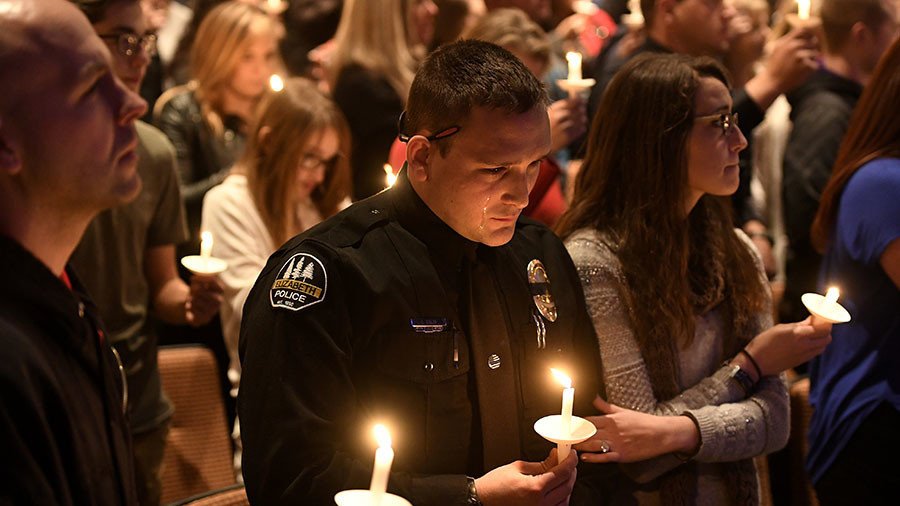 Colorado police were told about the mental health of the Highlands Ranch gunman a month before he shot and killed a deputy and wounded four others. He never underwent a mental health evaluation.
Authorities said Matthew Riehl, 37, fired more than 100 rounds from his suburban Denver apartment before he was killed by a SWAT team Sunday.
Riehl caught the attention of the Wyoming College of Law in November because of his social media posts critical of professors at the school, according to KTWO radio. In a November 6 email from assistant Dean Lindsay Hoyt, students were told to notify campus police if they spotted the former student or his car near campus. Security was also stepped up for several days.
Shooter in attack on Colorado deputies was lawyer, Iraq war vet who posted videos criticizing law enforcement officials, professors, authorities say. https://t.co/LZqADzFQCV

— AP West Region (@APWestRegion) January 2, 2018
In mid-November, campus officers called police in Lone Tree, Colorado and warned them about Riehl, suggesting his rants were indicative of someone with a mental illness.
UW Police Chief Mike Samp said it's possible that Colorado authorities faced the same dilemma as Wyoming officials when an apparently mentally ill person makes indirect threats.
"Wyoming statutes are pretty clear: If someone is not making an immediate threat, they cannot be held for a mental evaluation. They are very tough cases," Samp told the Denver Post.
Reihl, an attorney and an Iraq war veteran, had also posted videos spewing profanities against Colorado law enforcement officers.
Police responded to a "domestic disturbance" call early on New Year's Eve after a neighbor called to say Riehl was acting bizarre and might be having a mental breakdown. Police found no evidence of a crime and left.
Deputies were later called back to the scene, and were given a key to enter the apartment. Douglas County Sheriff Tony Spurlock told reporters that his deputies came under fire immediately after trying to talk to the suspect who was holed up in a bedroom.
"They all went down almost within seconds of each other, so it was more an ambush-style of attack on our officers," Spurlock said.
Grievous Outrage time #ResistanceGOP refuses to talk gun control, so let's force talk on mental health servicesToday's CO shooter was known for his odd behaviour. He posted "rambling, nonsensical messages". Police had been called by worried neighborshttps://t.co/BW2EtPmsi6

— Gamora🔥💖 (@exoticgamora) January 1, 2018
The gunman killed Deputy Zackari Parrish, and injured four others.The wounded officers were identified as Mike Doyle, 28; Taylor Davis, 30; Jeffrey Pelle, 32; and Tom O'Donnell, 31. The four are said to be in stable condition. Two civilians were also shot by the gunman.
Hundreds gathered Monday night for a candlelight vigil for Parrish, attended by his wife and two young daughters.
You can share this story on social media: