2 former Oklahoma police officers face assault charges in death of mentally ill man
Published time: 27 Jul, 2017 03:03
Edited time: 27 Jul, 2017 09:16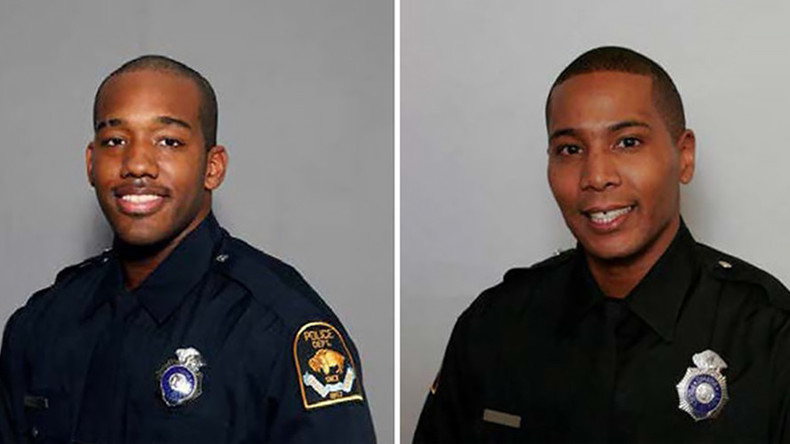 A judge has charged two former Omaha police officers in the death of a mentally ill man, whom they shocked with a taser and struck over a dozen times. The police say the judge overstepped and are demanding a grand jury investigation.
On Wednesday, Douglas County Attorney Don Kleine charged two officers for an incident involving Zachary Bearheels, a mentally ill 29-year-old, who died after an altercation with officers Scotty Payne and Ryan McClarty.
According to his family, Bearheels was lost in Omaha after being kicked off a bus on his way to Oklahoma City. Payne and McClarty encountered him after several reports that he was causing a disturbance.
The officers said that he appeared to be under the influence of drugs, but family members said that he was likely not taking his medication for schizophrenia and bipolar disorder. Police said it took four officers, using tasers and other forms of force, to detain Bearheels and get him in the back of a squad car.
When the medics arrived, they told the officers that Bearheels was not breathing and his pulse had stopped. Bearheels was transported to the Nebraska Medical Center, where he was later pronounced dead.
During the announcement of charges on Wednesday, Kleine released footage from the police cruiser, which showed Payne shocking Bearheels with a taser more than a dozen times and McClarty punching him as many as 15 times. Some of the shocks and blows occurred when Bearheels was sitting on the ground in handcuffs, offering no resistance.
Kleine described Bearheels as "an individual who committed no crimes and was suffering from a mental illness." He said he did not file more serious charges against the officers only because the corner could not say "with medical certainty" that Bearheels' death was directly caused by the officer's actions.
Dr. Michelle Elieff, a coroner's physician, said Bearheels suffered a "sudden death associated with excited delirium... physical struggle, physical restraint and use of a (Taser)," according to the Omaha World-Herald.
While Kleine said that "there's no evidence whatsoever that these officers intentionally killed Zachary Bearheels," he charged Scotty Payne with second-degree assault, a felony, and Ryan McClarty with third-degree assault, a misdemeanor.
If convicted, Payne could face up to 20 years in prison, while McClarty could face up to a year in jail.
Under Oklahoma state law, a grand jury is supposed to investigate any cases involving a person who dies while in police custody or being arrested. However, Kleine said that the charges he brought "likely make the grand jury process in this case moot."
The Omaha Police Officers Association (OPOA) disagreed with Kleine's decision to charge the officers on his own and accused the Douglas County Attorney's Office of succumbing to outside pressure.
"This investigation has been rushed from the beginning and it has raced into the remarkable and unprecedented conclusion of criminal charges," the statement read. "These officers are entitled to a Grand Jury process and the ability to present a defense that includes all facts and evidence, not those cherry-picked for a press conference when the politics and pressure become too much to bear."
Both officers have already been fired for the incident after Police Chief Todd Schmaderer said they violated numerous policies.
Omaha Mayor Jean Stothert released a statement Wednesday, saying that the video shows "clear violations of Omaha Police Department policies and validates the disciplinary actions taken immediately by Chief Schmaderer."
Payne's attorney, Steve Lefler, said his client is looking forward to defending himself in court.
"I want the community to know that Mr. Payne is not just a good guy, he's a great guy," Lefler said, according to the Omaha World Herald. "He did not become a police officer to hurt anybody, to kill anybody. He feels terrible that this happened."