Trump wishes his enemies & haters 'happy and healthy' New Year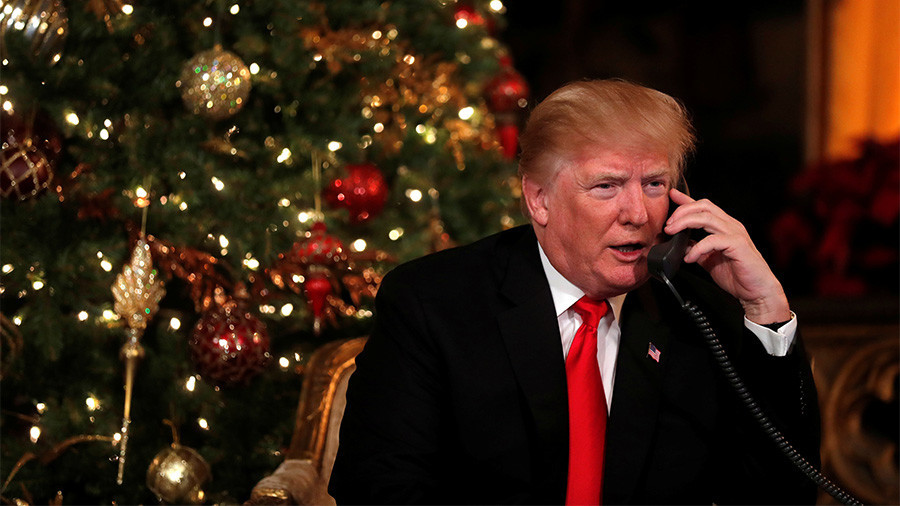 Donald Trump has taken time from his busy holiday schedule to wish millions of Americans – including his "enemies" and "haters," as well as "fake news" outlets, a happy and healthy New Year.
"As our Country rapidly grows stronger and smarter, I want to wish all of my friends, supporters, enemies, haters, and even the very dishonest Fake News Media, a Happy and Healthy New Year. 2018 will be a great year for America!" Trump tweeted from his Florida Mar-a-Lago resort where the first family is celebrating the start of the New Year. "HAPPY NEW YEAR! We are MAKING AMERICA GREAT AGAIN, and much faster than anyone thought possible!"
To illustrate the achievements of his first year in office, Trump attached a video recap showing him meeting world leaders and tackling the domestic and international problems he identified when assuming office.
Trump's top 6 musings...in 140 characters or less (POLL)
Wishing his detractors all the best for the New Year has become somewhat of a tradition for the Republican billionaire president.
'US mainland in our nuclear strike range', Kim Jong-un says in New Year's speech
"I'd like to wish all of my friends – and even my many enemies – a very Merry Christmas and Happy New Year," Trump tweeted in 2013.
"Happy New Year to all, including to my many enemies and those who have fought me and lost so badly they just don't know what to do. Love!" he said in 2016, right after securing the presidency by defeating his Democratic rival Hilary Clinton.
You can share this story on social media: