'US mainland in our nuclear strike range', Kim Jong-un warns in New Year's speech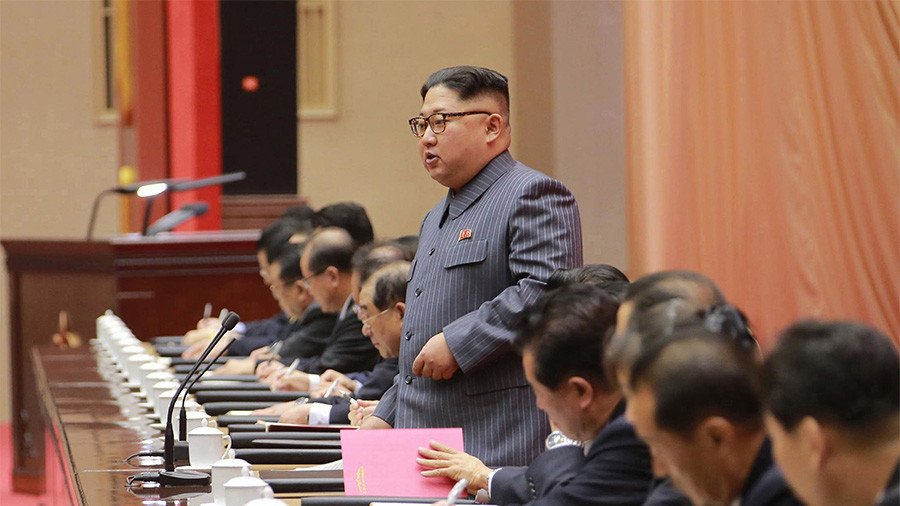 North Korean leader Kim Jong-un has declared his county a nuclear power in possession of technology capable of striking the US mainland should there be a need.
"The US mainland is in our nuclear strike zone," Kim said in his New Year's message which was broadcast on Chosun Central TV. "The United States will never start a war with me and our country," and Pyongyang has "completed the creation of North Korea's nuclear forces," he added.
Tensions between Washington and Pyongyang reached unprecedented levels last year, as the North continued to pursue its missile and nuclear programs. Washington said all options, including a military solution, are on the table to tame North Korea's nuclear ambitions. While the US is still on course to find a diplomatic solution to the crisis, Pyongyang has so far refused to negotiate its nuclear status.
In 2018, Kim promised to focus his country's efforts on the "operational deployment" of nuclear warheads and ballistic missiles. At the same time, the North Korean leader said Washington "will never" be able to start a war of aggression against Pyongyang as long as the North remains a nuclear power.
Boombastic: N. Korea salutes 2017, promises more tests in 2018
Pyongyang had a busy time developing its nuclear and ballistic programs over the course of 2017, having staged 16 missile tests and conducting its sixth and most powerful nuclear test on September 3.
In light of recent success in his nuclear endeavor, Kim called for the "mass-production" of nukes and missiles to be used as a deterrent against the US and its allies.
However, despite maintaining a belligerent posture towards the US, Kim said that the North is open to talks with S. Korea. North Korea, he said, is also willing to take part in PyeongChang Winter Olympics scheduled to begin in February 2018.
You can share this story on social media: