Boombastic: N. Korea salutes 2017, promises more tests in 2018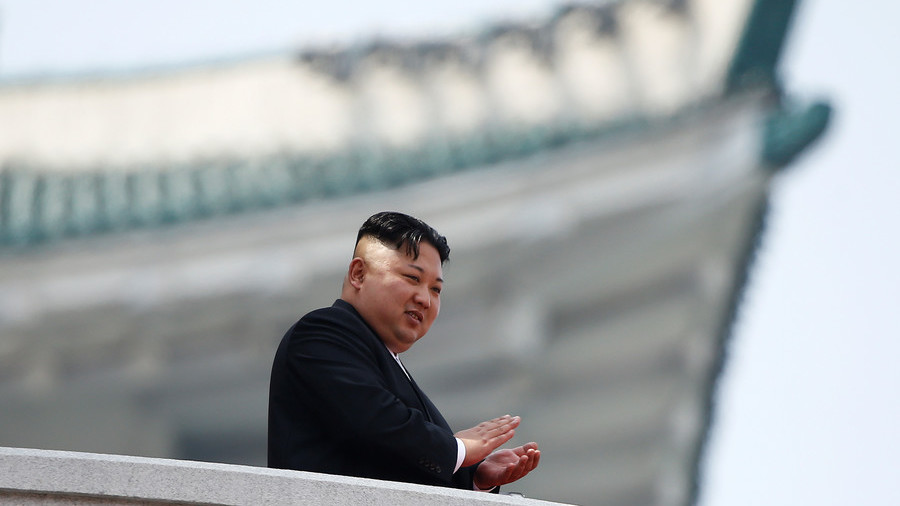 North Korea has summed up the results of its year, boasting of the wide range of missile launches and an H-bomb test. It has no plans to change anything next year unless the US makes a U-turn, it warned.
North Korea regards this as having been a good year judging by the bombastic tone of its annual report, published by state-run Korean Central News Agency on Saturday. The article, headlined 'No Force Can Prevail over Independence and Justice,' hails this year's ballistic and nuclear missile tests, including the tests of Pukguksong-2 intermediate-range ballistic missile and test-firing of intercontinental ballistic missiles (ICBM) Hwasong-14 and Hwasong-15, which are "capable of striking the heart of the U.S."
More may come next year if Washington keeps holding war games in the region, Pyongyang warned. North Korea promised to bolster "the capabilities for self-defense and preemptive attack with the nuclear force as the pivot as long as the U.S. and its vassal forces persist in nuclear threat and blackmail and war drills under the mask of annual ones at the doorstep of the DPRK."
North Korea's moves this year were met with new rounds of UN Security Council sanctions, including sanctions targeting its key revenue sources – coal, iron, and textile exports. Washington also introduced several rounds of unilateral punitive measures against the communist state, triggering a harsh reaction from North Korea, calling the measures "criminal conduct."
The 2017 wrap up also mentions the war of words between the US and North Korean leaders, which has attracted much media attention. US President Donald Trump has repeatedly threatened North Korea with military action (apart from the numerous drills with its regional allies near the Korean Peninsula), using phrases such as "fire and fury" among other belligerent words. Pyongyang subsequently threatened to strike US military bases in Guam and claimed that its rockets can reach anywhere within the entire US mainland. North Korean leader Kim Jong-un and Trump continued to exchange insults, with Trump calling Kim "little rocket man," and Kim firing back, calling Trump a "dotard."
The war of words has been a source of concern among world powers, including China and Russia. Both countries have called for restraint and came up with a 'double freeze' solution, involving the simultaneous end to US drills in the region and North Korea's missile and nuclear tests.
Washington has ignored these calls, maintaining its right to hold military exercises with its allies. After saying that North Korea is not a "capable threat against us right now," Defense Secretary James Mattis went further on Friday, saying that he is providing "military options right now," and that diplomatic efforts are still ongoing. At the same time, Mattis said that the annual drills with South Korea, which can overlap due to the Winter Olympics and Paralympics in Pyeongchang in February and March, are not to be paused "because of a diplomatic issue or something." Seoul earlier mulled rescheduling the exercises, and Mattis stressed that the issue is subject to approval by both countries.
You can share this story on social media: