6 injured in Seattle van crash, police say 'not terrorism related'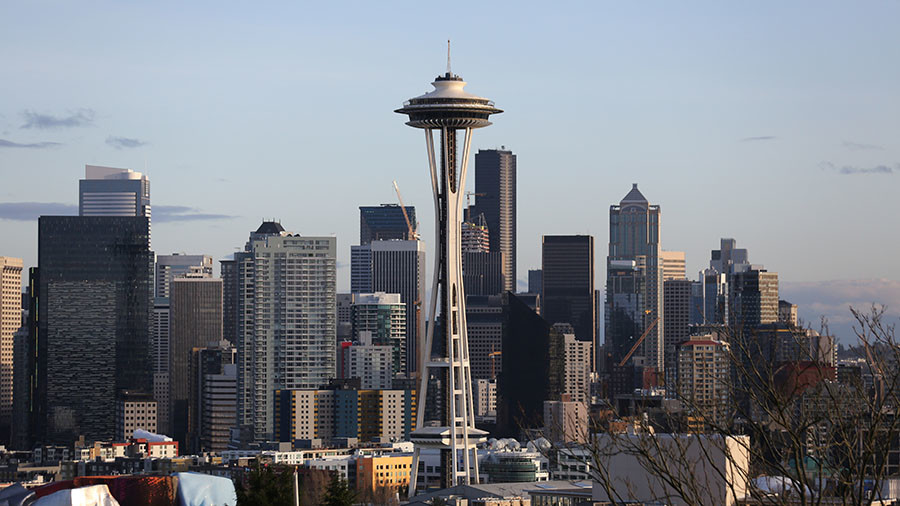 Half a dozen people have been hospitalized after a shuttle van ran into pedestrians and crashed into a building at a busy intersection in downtown Seattle, Washington. Police are treating it as a traffic accident.
The crash was reported at the intersection of Fifth Avenue and Pine Street at 11:55 local time (1955 GMT).
Two of the victims were a man and a woman walking with a young child, according to a witness quoted by the Seattle Times. The child was not struck.
The shuttle van's driver was having a "medical emergency" when the crash happened, KOMO-TV reporter Kara Kostanich said, citing the Seattle Police Department.
The incident is not terrorism-related, Kostanich said. Two of the injured are in serious condition, she added, quoting the SPD.
Police said the incident is being investigated by traffic detectives.
The intersection remains closed to traffic until further notice.