Scantily-clad 'bare-ristas' entitled to serve coffee, judge rules (PHOTOS)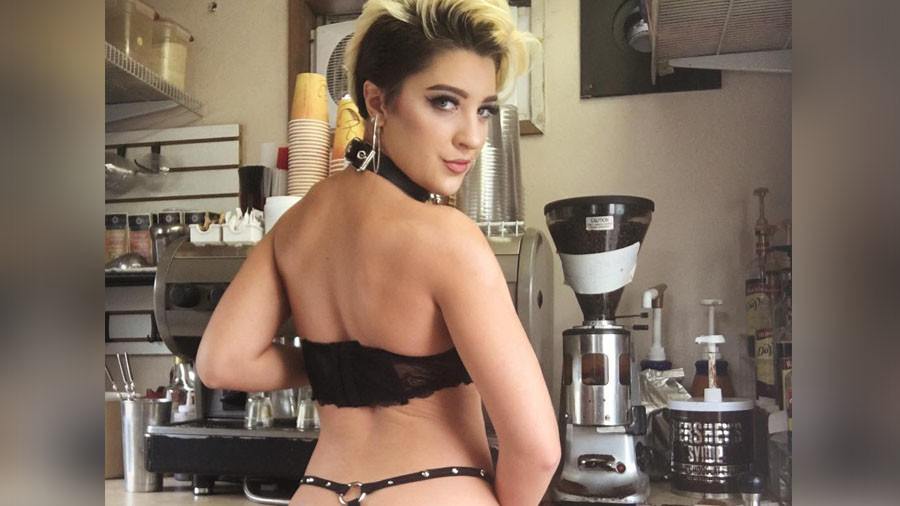 Lingerie-wearing baristas have won a battle against the city of Everett in Washington after a judge ruled that they should be allowed to serve coffee wearing their desired clothing – or lack thereof.
The baristas have been embroiled in a stand-off with the city since August, when officials passed two ordinances barring them from serving steaming hot beverages while scantily-clad. A group of baristas sued the city, claiming the ordinances violated their constitutional rights.
On Monday, US District Court Judge Marsha Pechman, sided with the baristas writing that Everett's rules "are a likely void for vagueness under the Fourteenth Amendment and the ordinances otherwise fail to provide clear guidance and raise risks of arbitrary enforcement."
READ MORE: Bikini-clad baristas are suing for their right to serve coffee semi-naked (PHOTOS)
The ordinances in question prohibited exposure of "more than one-half of the part of the female breast located below the top of the areola" and "the genitals, anus, bottom one-half of the anal cleft, or any portion of the areola or nipple of the female breast."
Finding references such as "anal cleft" to be not "reasonably understandable," Pechman agreed that such ordinances violated the baristas' right to free expression guaranteed by the First Amendment.
The city blamed a "proliferation of crimes of a sexual nature occurring at bikini barista stands" for enacting the ban.
Further adding that it had found evidence "relating to the adverse impacts of the conduct of bikini barista stands… dressing in a manner that is closely and customarily associated with adult entertainment or adult situations."
An attorney for the baristas, Derek Newman, told the Seattle Times that his clients "would welcome the opportunity to work with the City to address any legitimate concerns about crime by targeting criminals rather than criminalizing what women wear at work and in public."
Pechman said it wasn't her responsibility to comment on taste or decorum, concluding that: "While some customers view the bikinis as 'sexualized' to others, they convey particularized values, beliefs, ideas and opinions; namely, body confidence and freedom of choice. Moreover, in certain scenarios, bikinis can convey the very type of political speech that lies at the core of the First Amendment."
The injunction now means that customers can roll up to one of the coffee stands and enjoy a hot cup of joe served by a bikini-clad barista of their choice. The popularity of the bikini coffee stands, or rather the 'bare-ristas,' has exploded in the Pacific Northwest over the past decade. One suspects the coffee is good too.