'Unprecedented' security planned for New Year's Eve in Las Vegas & NYC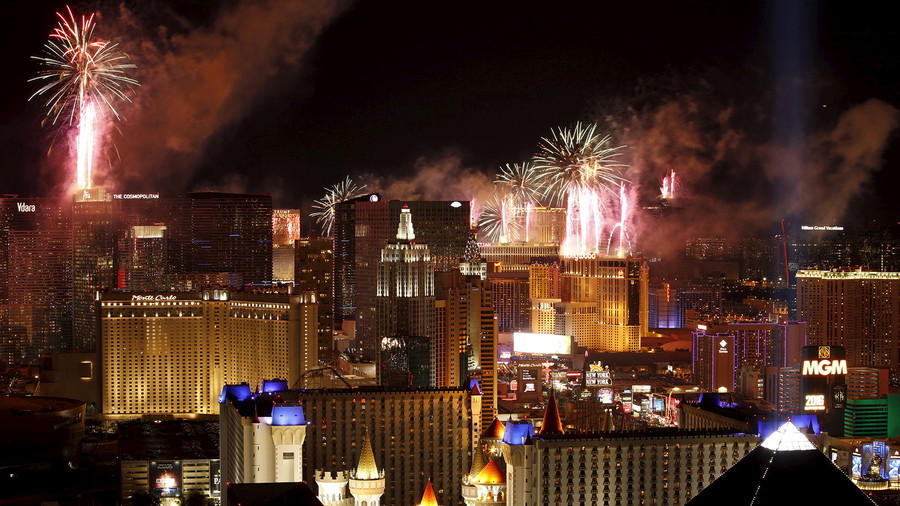 Partygoers in Las Vegas and New York City will ring in 2018 under the watchful eyes of snipers and the National Guard, as each city looks to prevent another mass shooting or terrorist attack.
LAS VEGAS
Three months after Las Vegas experienced the worst mass shooting in modern American history, Sheriff Joseph Lombardo of the Las Vegas Metropolitan Police Department (LVMPD) announced there will be an unprecedented number of law enforcement officers on duty during the New Year's celebrations on the Strip.
Lombardo held a news conference Wednesday to detail the new security measures and restrictions that will be in place for three days around New Year's Eve, when an estimated 350,000 tourists are expected to descend on the Strip, according to the Las Vegas Visitors and Convention Authority.
In October, the federal government upgraded the "America's Party 2018" event in Las Vegas from a level two Special Event Assessment Rating (SEAR) event to a level one event, the highest threat level.
The upgraded threat level means the federal government will provide the LVMPD with additional resources, including intelligence personnel who will search social media for any impending threats, K-9 units to secure the area and discover evidence in the event of a critical incident, and tech medics to assist with the local Emergency Medical Technicians (EMTs).
"I'm confident that every available resource is being used to make sure this New Year's Eve will be safe," Lombardo said.
From December 30 to January 2, Lombardo said there will be more than 1,500 LVMPD police officers and 300 National Guardsmen patrolling the Strip and McCarran International Airport, more than double the force from last year. The LVMPD will also double the number of quick response teams "to ensure we have response in the case of a critical incident."
"If we experience a critical incident, that's going to tax the resources that are available in the immediate vicinity of the event, these quick response teams will respond and form a team and eliminate the threat as soon as possible," Lombardo said.
Additionally, Lombardo said there will be snipers posted at elevated positions along the Strip to incapacitate "identified individuals intending to cause harm."
Clark County Commissioner Steve Sisolak also advised tourists to adhere to new city laws that prohibit individuals from carrying certain items on the Strip during major events, including open bottles, coolers, strollers, and any large purses or bags.
Anyone found with prohibited items can be fined up to $250 and be imprisoned for up to 30 days.
"I recognize that it's an inconvenience, but these restrictions are for everyone's safety," Sisolak said.
NEW YORK CITY
After a bombing in a Times Square subway earlier this month and a terrorist attack on Halloween, city officials are adopting new security measures for the New Year's Eve celebrations.
The police presence is expected to be much more prominent this year, as more than a million people are anticipated to crowd Times Square to watch the famous ball drop at the end of 2017.
Police sources have told WABC that parking garages around Times Square will be closed during the event, and large trucks rental locations will be under increased scrutiny.
Police sources also told CBS2 News the NYPD will position officers inside every hotel along Seventh Avenue on New Year's Eve to respond in the event that a shooter opens fire on the crowds below.
New York Police Department (NYPD) officials are not expected to provide specifics about their plans until Thursday.