From Virginia to Vegas: America's worst mass shootings of 2017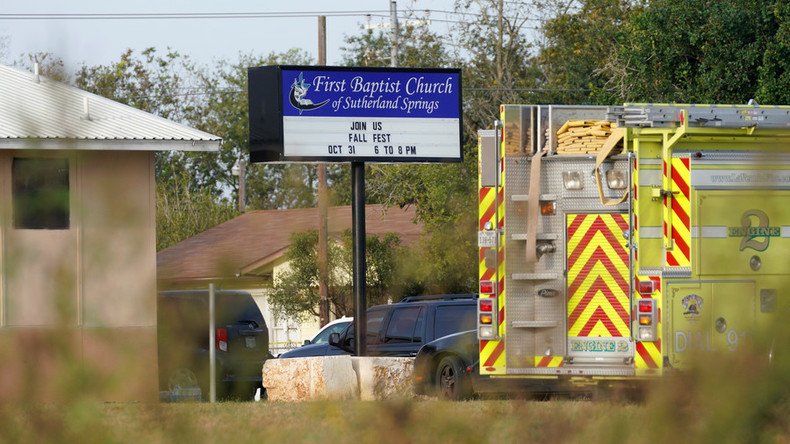 Sutherland Springs in Texas joins an ever-growing list of towns and cities across the US to have witnessed infamous mass shootings.
Already this year there have been 307 such incidents across America, according to Gun Violence Archive. It's a figure that will likely rise to rival last year's tally of 483. Here RT.com looks back at some of the worst mass shootings in 2017.
Fort Lauderdale-Hollywood International Airport, Florida: January 6
Lone shooter Esteban Santiago killed five people and wounded six others in Fort Lauderdale-Hollywood International Airport in January this year.
READ MORE: Florida airport shooting suspect mentally competent to stand trial – his lawyer
Santiago, an Iraq War veteran, flew from Alaska to Florida with a gun in a checked bag. After landing, he took the weapon from his luggage and opened fire near the Terminal 2 baggage claim, according to NBC.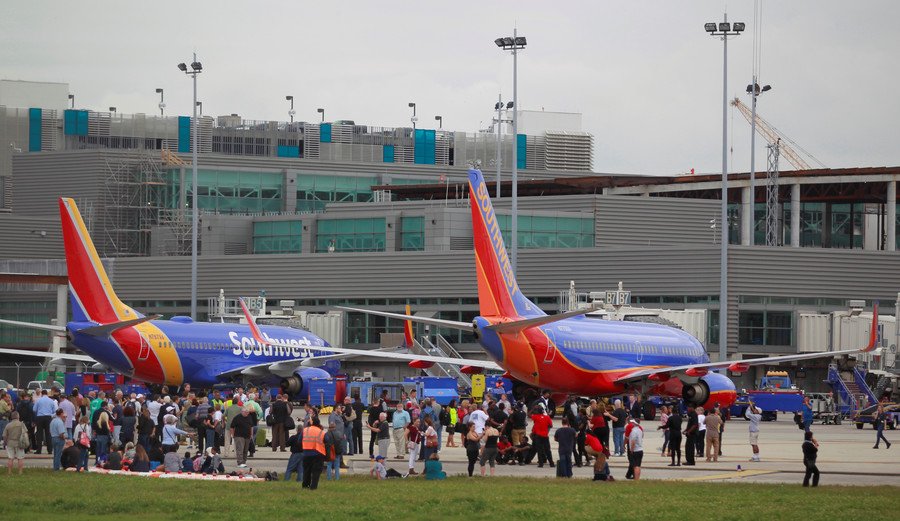 Prior to the shooting, the former serviceman had been diagnosed with a number of psychiatric conditions and sought help at an FBI office weeks before the shooting, according to the Florida Sun Sentinel. Earlier this week, the same paper reported that prosecutors have not yet decided whether to pursue the death penalty in the case.
Lincoln County shooting spree, Mississippi: May 17
Willie Godbolt shot a police officer and seven others in a series of attacks. The 35 year old sustained a gunshot to his arm following three separate incidents in the Bogue Chitto area of the state and subsequently surrendered to police.
Mississippi's Daily Leader newspaper reported that the shooting began following an argument with his estranged wife about their children. Godbolt's step-father-in-law Vincent Mitchell said Godbolt appeared to be leaving after a sheriff's deputy was called to the house. But "then he reached into his back pocket. He started shooting."
Three people were killed in the house along with the deputy, followed by another two young men at a second scene, and another man and woman at the third. Godbolt told The Clarion-Ledger that the intention behind the shooting spree was to commit "suicide by cop."
Orlando warehouse shooting, Florida: 5 June
Five co-workers were killed in Orlando in early June when a former employee went through the warehouse of Fiamma, a company that makes awnings for campervans, singling out his victims before killing himself.
READ MORE: Five dead in Orlando, Florida workplace shooting
In what was one of the less publicized mass shootings in the US this year, gunman John Neumann Jr killed his former colleagues in an apparent act of revenge following his firing the previous month. Neumann was armed with a semiautomatic handgun and two knives, one of which was a large hunting knife, Orange County Sheriff Jerry Demings told the Orlando Sentinel. He left eight people alive inside the warehouse uninjured.
Neumann's neighbor, Sam Anderson, said the timing of the attack coincided with the gunman's rent being due. "He told me he was broke and that he had spent every penny partying," Anderson said.
Congressional Softball shooting, Alexandria, Virginia: June 14
The US political establishment was rocked in June when James Hodgkinson fired off 60 shots shortly after entering a baseball field in Alexandria, Virginia. House Majority Whip Steve Scalise, who was practicing with his Republican colleagues for an annual charity baseball game, was critically injured in the attack.
Illinois native Hodgkinson shot five people before being killed by Capitol police. A former volunteer for Bernie Sanders' presidential campaign, the shooter was reported to have asked a witness whether the people practicing on the field were "Republicans or Democrats" before opening fire.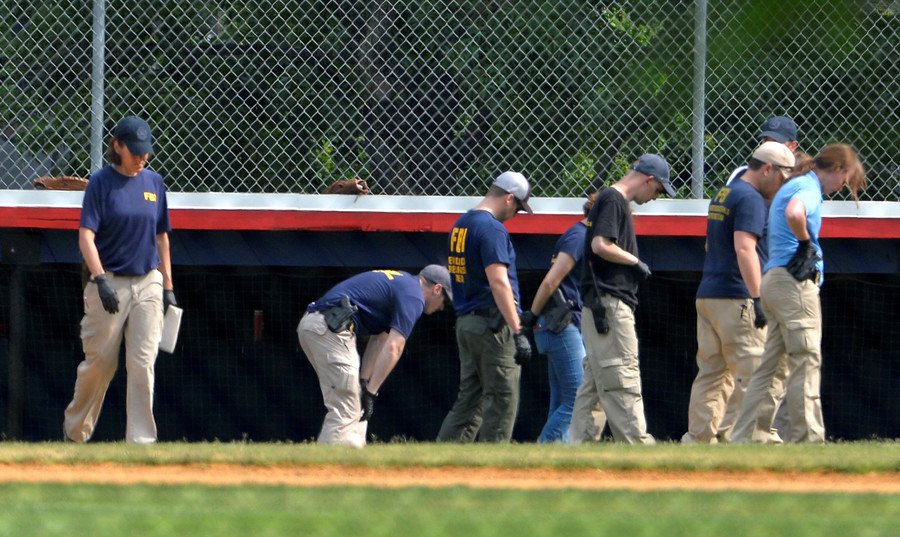 An AP report said Hodgkinson had been broke and living out of his van in the months before the shooting. He rented a storage unit in Alexandria, Virginia, where he kept more than 200 rounds of ammunition and was seen taking photographs of the baseball field in April.
READ MORE: 'Always angry': Shooter who targeted GOP congressmen railed against conservatives
FBI agent Timothy Slater told Illinois's Belleville News-Democrat that Hodgkinson was taking prescription drugs at the time of the shooting.
"He was running out of money. He was not employed at the time of the event, and he was looking for some local employment. He was married for 30 years, and it appears that that marriage was not going so well," Slater said.
Power Ultra Lounge Nightclub, Arkansas: July 1
In July, shots were fired at the concert of Memphis rapper 'Finese 2Tymes' in Little Rock, Arkansas. Some 25 people suffered gunshot wounds when shooting erupted in the early hours of Saturday, July 1 at the Power Ultra Lounge. There were no fatalities, according to CBS News.
The rapper, whose real name is Ricky Hampton, was later arrested at a concert in Alabama and extradited back to Arkansas on an outstanding warrant related to a previous shooting outside a nightclub in nearby Forest City. Police said they considered him a person of interest in the Little Rock case. Hampton's bodyguard Kentrell D. Gwynn was also arrested and subsequently charged with 10 aggravated assault counts related to the Little Rock incident.
Last month, police charged a member of the crowd, 19-year-old Tyler Jackson, with six counts of aggravated assault after allegedly firing nine shots, according to the Arkansas Times.
Las Vegas: October 1
Some 58 people were killed and another 546 injured when former auditor and real-estate businessman Stephen Paddock opened fire on a country music festival from his position in a hotel suite on the 32nd floor of the Mandalay Bay Hotel on the Las Vegas strip.
READ MORE: Las Vegas shooter was in debt & depressed - police
The October 1 attack, the deadliest mass shooting in modern US history, surpassed the death toll of the Orlando nightclub massacre which claimed the lives of 49 people in June last year.
Paddock, 64, had a large cache of weapons in the hotel room, including 12 rifles fitted with 'bump stocks,' a legal device that allows semi-automatic weapons to fire at a rate similar to that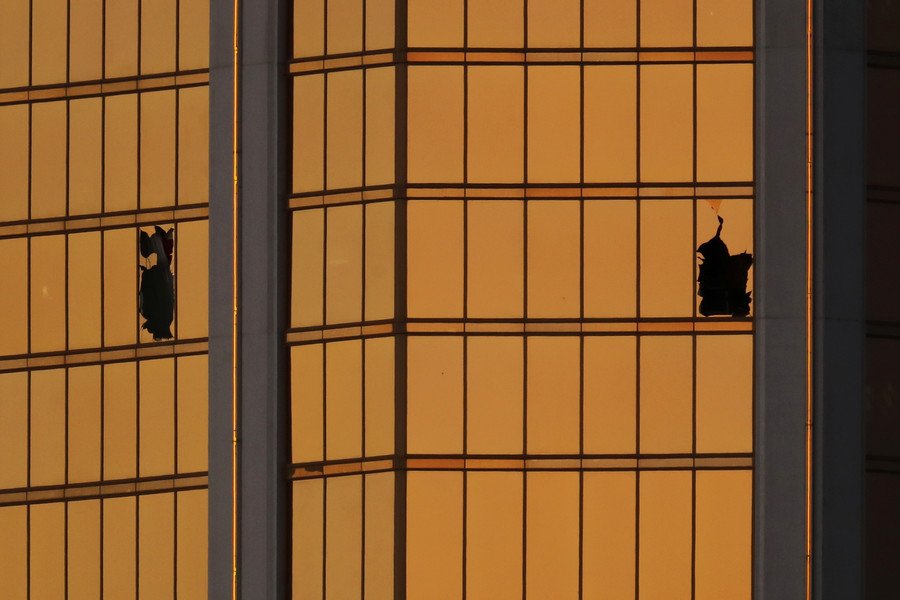 "Bump-fire stocks, while simulating automatic fire, do not actually alter the firearm to fire automatically, making them legal under current federal law," said Jill Snyder, a special agent in charge at the Bureau of Alcohol, Tobacco, Firearms and Explosives (ATF) in a news conference at the time.
Paddock shot himself as armed police raided his hotel suite. The shooter's motivation for the attack is as yet unknown, but Clark County Sheriff Joe Lombardo told Las Vegas news station KLAS-TV that he had lost a "significant amount of wealth" since September 2015, which led to "bouts of depression."
You can share this story on social media: