1,000-strong horde of teenagers forces lockdown of US mall (VIDEOS)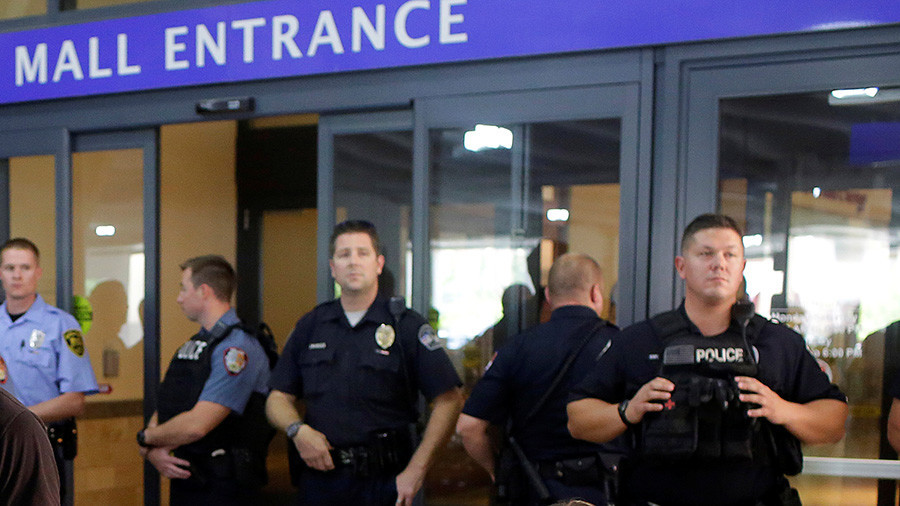 A New Jersey mall was forced into lockdown after a crowd of between 700 and 1,000 juveniles became unruly to the point where shops shuttered their windows, the escalators were switched off and the police were called.
The incident began at approximately 7:30 pm local time at the mall entrance beside a JC Penney store. Responding officers encountered a crowd of between 700 and 1,000 unaccompanied juveniles.
"The day after Christmas is one of the busiest shopping days of the season. Over the last few years malls nationwide have seen an increase in the number of unattended juveniles that are dropped off at retail shopping centers, creating disturbances and engaging in criminal behavior," Cherry Hill police Department wrote in an online statement ahead of Tuesday evening's madness.
The department would ultimately lament the irresponsible decisions by so many parents to leave their unattended children en masse to disrupt other shoppers as they continued their holiday celebrations.
As the mob became increasingly unruly, an announcement over the mall's loudspeaker instructed everyone under the age of 18 to leave the mall immediately, informing them that additional police were already on their way to the scene. Several stores resorted to pulling down their shutters, to protect both patrons and staff.
Footage taken by Kolby Eleazer shows the carnage unfold, with mall patrons trapped behind security gates inside of stores.
WARNING: This footage contains language some readers may find extremely offensive.
"While dispersing the crowd five juveniles, four from Camden, NJ and one from Cherry Hill, NJ, were arrested for charges ranging from disorderly conduct to resisting arrest. Due to the large police presence on location no injuries or property damage were reported," the department wrote in a follow-up statement.
Lt. Robert Kempf, a spokesman for the Cherry Hill Police department, dismissed rumors circulating on social media that firearms were brandished during the chaos, reports NJ.com.
Such disorderly scenes have become commonplace across the United States in recent years. A similar, though much smaller, incident at the Weberstown Mall in Stockton, California provoked a police response, though there were no reports of arrests, injuries or property damage, according to RecordNet.
This footage captured similar yuletide madness at the Fox Valley Mall in Aurora, Illinois last year.