7 people injured tumbling down New York escalator like dominos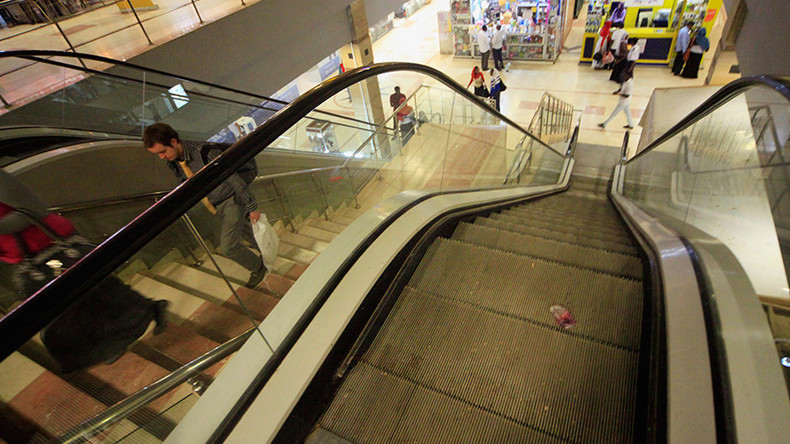 Seven holiday shoppers were injured, two seriously, when a stationary escalator in a New York City mall suddenly started up, causing people to tumble down "in an heap on the floor."
The accident happened around 6pm on Tuesday at the Atlantic Terminal Mall in Brooklyn.
"We just heard a whole bunch of screams, and then we heard a whole bunch of what sounds like bodies just dropping," Chenel Livingston of Brooklyn told WNBC. "I thought honestly the whole escalator had collapsed, but apparently I think they said a bunch of people just fell down the escalator."
The stationery escalator suddenly sprang to life, causing one person to fall, setting off a chain reaction down the line, according to FDNY officials.
"The escalator malfunctioned like if you had a roll of toilet paper and you yank it – that's how the escalator yanked people, catapulting them right on top of each other," another Brooklyn shopper named Denise told WNBC. "Everybody ended up in a heap on the floor."
Another eyewitness told WPIX that one of those injured was an elderly woman.
Two people were rushed to Lutheran Hospital in serious, but stable, condition, and officials said their injuries do not appear to be life-threatening.
Five others were taken to Long Island College Hospital for treatment of minor injuries, including scratches and bruises.
The mall remains open, but the escalators have been taken out of service, pending an investigation.
The mall's management has not responded to media requests for information.