'Wage theft' robs billions from workers each year – study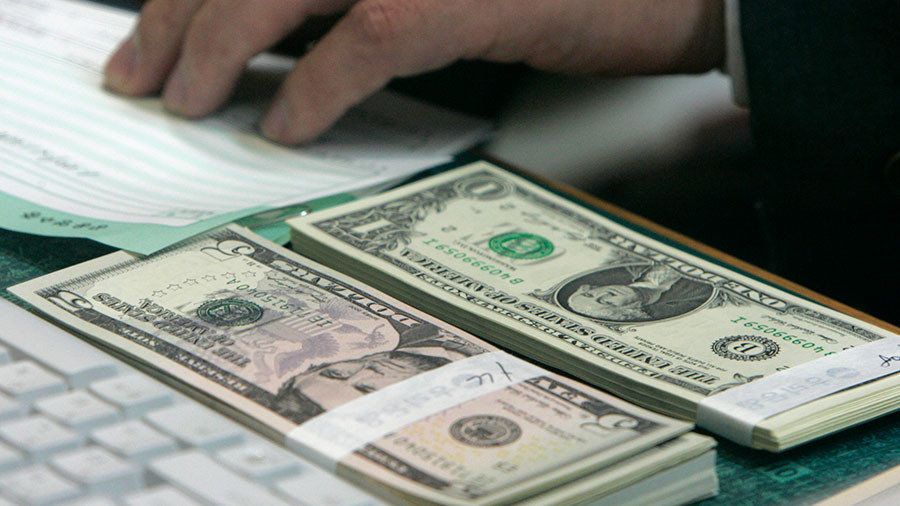 US workers lose more than $50 billion annually in wage theft by employers, whether by being asked to work "off the clock" or not being paid properly, a study by the Economic Policy Institute states.
"Given that wage theft disproportionately affects workers from low-income households – who are already struggling to make ends meet – the loss of wages can be devastating," lead author Celine McNicholas from the Economic Policy Institute said.
Through the efforts of the federal Department of Labor, state labor departments and private lawyers, almost $2 billion has been recovered in 39 states during 2015 and 2016. But with the wage theft estimated at more than $50 billion per year, that represents just a fraction of the losses.
Wage theft occurs when employers refuse to pay promised wages, remunerate employees for only some of the hours they worked, or fail in overtime payments when an employee works for more than 40 hours in a week.
"This constitutes theft of nearly 10 percent of a minimum wage employee's annual earnings – which can mean the difference between paying the rent and utilities or risking eviction or the loss of gas, water, or electric service," the report said.
A full-time minimum wage worker earns $7.25 an hour, around $15,000 a year. If an employer asks workers to work 15 minutes "off the clock" before and after an 8-hour shift, the extra half hour of unpaid work amounts to around $1,400 per year, the report states.
Several cities have passed legislation empowering local law enforcement to police wage theft. Under the Obama administration, the Department of Labor hired more investigators to go after problematic employers. It is unclear what will happen to the program under the Trump administration, which requested a 21 percent cut in the department's budget for fiscal year 2018, according to Bloomberg.
READ MORE: 'Two checks away' from streets: Housing crisis drives up US homeless numbers
California recovered nearly $117 million for workers between 2015 and 2016, followed by New York which won back $84.6 million. When adjusted by the size of the workforce, Connecticut, with its 1.6 million workers, was able to recover $9.66 per capita over those two years. By comparison, Indiana, with its 3.3 million workers, only recovered 19 cents per capita.
You can share this story on social media: