What are you on? Google boss grilled over taxes, but doesn't know his own salary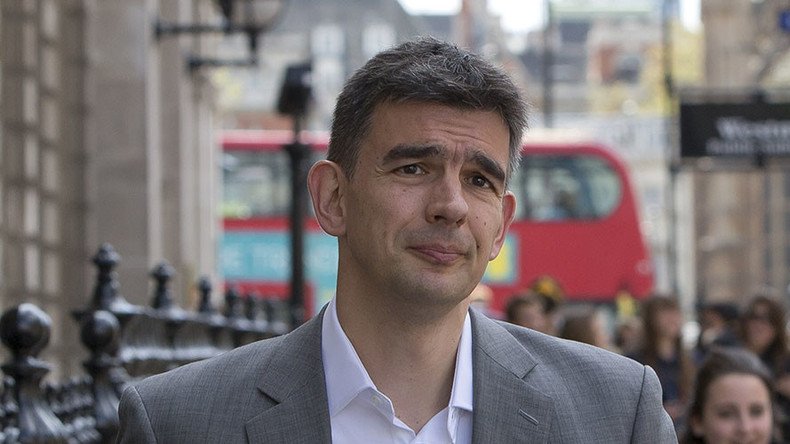 Google's European boss told MPs he does not know his own salary during a grilling over the tech giant's controversial tax affairs.
Matt Brittin appeared before the Public Accounts Committee (PAC) on Thursday to answer questions regarding a deal struck between Google and the government, whereby the internet company paid a mere £130 million (US$185 million) in tax in the last 10 years.
The firm faced a public backlash when it announced the deal, which effectively meant it paid just 3 percent tax on its profits.
MPs quizzed the company's Europe, Middle East and Africa president over Google's tax base in Ireland, its tax arrangements with specific countries, and whether it coordinated the timing of the deal with George Osborne.
During the grilling, the Google chief failed to answer several of the MPs' most basic questions on how much profit the company paid and even how much he earns himself.
"I'll happily disclose that if it's a relative matter for the committee," Brittin told MPs when asked to name his salary.
Committee chair Meg Hillier pressed him further, but Brittin said he didn't know.
"You don't know what you get paid, Mr Brittin?" she said to laughter.
"Out there, our constituents are very angry, they live in a different world clearly to the world you live in, if you can't even tell us what you are paid.
"It seems a bit of a PR disaster if you didn't have the nous to realize in the same week that taxpayers were filing their tax returns, and sweating over a little bit of bank interest and getting it in on time, and you announce this as a good deal."
Brittin said he understood people's anger when they saw in the news Google paid just 3 percent tax, but insisted the company paid 20 percent tax.
When MPs asked him later on what figure Google paid 3 percent tax, Brittin said he didn't have the numbers in front of him.
MPs also quizzed Google's vice president of finance on whether the company's sales and profits in France and Italy are lower than in the UK, despite the company paying more tax in those countries.
"We're not confirming those rumors, but I can say that we have never paid as part of an audit outside the US larger than the one we have just agreed to," Tom Hutchinson said.
When asked by Caroline Flint MP why Google paid £130 million in tax for a six-year period instead of paying tax every year, Hutchinson admitted it was a good question.
"The public tuning into this will be asking themselves, how can a massive company like Google, with all the expertise that it hires, how can HMRC not, in real time, tackle the problems of how you pay your tax?" Flint replied.
Brittin tacitly admitted Google informally discussed tax with ministers during dozens of meetings between the two.
"I'd be surprised if tax hadn't come up from time to time," he said.
In a letter to the Daily Telegraph published on Thursday, Brittin called on governments to reform international tax laws and make them "simpler, clearer."
"It is important not only to pay the right amount of tax, but to be seen to be paying the right amount," he wrote.
You can share this story on social media: